St Mary's Appeal & News Update
This update includes a number of items including Messy Church report, notice of a funding appeal, being launched to avoid running into a deficit in coming years, and news of upcoming events.
Messy Church
Last weekend's Messy Church was great fun and featured a mini pantomime with the story of the Three Wise Men, together with lots of fun activities for children and grown-ups alike! Thank you to our Messy Church team who put so much effort into preparing the services.
The next Messy Church will be on Sunday 14 February.
Upcoming Events
Senior Citizens Lunch – Satrday 16th January
Our next Senior Citizens' Lunch will be on 16 January @ 12.45pm. If you would like to come or can help with food etc. please contact Murray Harlow on 07989 720256.
Joint 3 Parishes Sunday Worship Service – Sunday 31st January – 9.30am @ St Mary's, Langham
St Mary's will be joining folk from the churches from Great Horkesley, Langham & Boxted on Sunday 31 January to worship together at a joint service @ St Mary's Church in Langham. If you would like a lift, please contact the parish office on 243683.
Wings for Worship Workshop – Saturday 6th February 9.45am-4.00pm @ St Mary's
St Mary's is hosting a deanery wide course designed to equip lay people to take a more active role in public worship. The course is open to everyone at St Mary's as well as other churches in the Colchester area. Please let Dorothy Chadborn have your contact details if you would like to attend: [antibot mailto="[email protected]"].
Other Diary Dates
At St Mary's
Tuesday 12 Jan – 11am village Communion
Tuesday 12 Jan – 8pm Home Group @ Richard & Dorothy's House
Thursday 14 Jan – 9am coffee morning; 8pm PCC meeting
Saturday 16 Jan – 12.45pm Senior Citizens' Lunch
Sunday 17 Jan – 11.15am Communion service with baptism of Ruby Tomlinson
Thursday 21 Jan – 9am coffee morning; 10am Rachel's Home Group
Saturday 23 Jan – Marriage Preparation Day in the church hall
Sunday 24 Jan – 9.30am Morning worship
Wednesday 10 Feb – 8pm Ash Wednesday Communion Service
Tuesday 16 Feb – 8pm Lent Group in the church hall, then 23/2, 1/3, 8/3 & 15/3
Sunday 27 Mar – 9.30am Easter Sunday Communion Service led by Geoff Read
Elsewhere
Sunday 17 Jan – 8am & 9.30am Communion, St Mary's, Langham; 11.15am Morning Praise, St John's, Great Horkesley
Sunday 24 Jan – 8am HC @ All Saints, 9.30am HC @ Boxted, 11.15am Family service @ All Saints GH
Sunday Bible Readings
Sunday 17 Jan – Luke 4:14-21 – Jesus preaches in Galilee.
Sunday 24 Jan – John 4: 19-29a – Jesus talks to a women at the well.
Sunday 31 Jan – Luke 2:22-40 – Mary & Joseph bring Jesus to the Temple
Funding Appeal
The following appeal has been issued by the St Mary's Parochial Church Council.
What gives?
St Mary's is dependent on regular giving and donations from its members and supporters. We do not receive any external financial support and we are spending more than we receive.
Our main expense is the contribution we make to the costs of our Diocese. In recent years, St Mary's has benefitted from a reduced "parish share" as we have not had our own vicar. This year, we expect to pay our full share. The PCC also wants to support Mandy's ministry to help grow our church and we are planning to fund a new administrator position to help her focus on her ministry.
This means we expect to spend nearly £10,000 more this year than we received in 2014!
We have approved changes to the use of our reserves which mean we don't expect to run out of general funds until 2017….but that's just two years from now!
We will be talking a lot about giving over the next 2 years and explaining how we receive and spend God's gifts. The PCC wants to encourage an £8,000 increase in annual regular giving by 2017. So, whether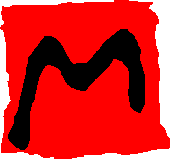 you're a long-time member, new member, village resident or visitor, we are asking you to prayerfully consider your personal financial commitment to the continued, healthy life of this church in West Bergholt.
Thank you.
St Mary the Virgin PCC
Ways to give?
St Mary's is dependent on regular giving and donations from its members and supporters. We do not receive any external financial support.
Regular giving
Most members of the Church give by standing order.
Gift-Aid allows us to claim back tax already paid on the gift. This means that every £1 gift-aided is worth £1.25 to the Church.   If you already give by standing order or want to do so, please consider regularly the amount you give. Standing order forms are available in the Church.
If you are a UK taxpayer, please gift-aid your donation.
Sunday collections and donations
There is a plate, a donations box and white gift aid envelopes in the church for one-off donations.  If you pay tax, please complete and sign one of these envelopes and put your donation inside – then we can claim tax back on these gifts too.  Please don't use these envelopes without signing them – it means you haven't understood what they're for!
Non-taxpayers
Even if you don't pay tax, we can claim tax back from the Government!  There's just no need to fill any forms. Please don't give £50 notes! We cannot claim the tax on a single gift of more than £20.
Other
Perhaps you can help with fund-raising, helping to explain church finances or with book-keeping. Your help does not need to be just financial.  For further information, speak to our Treasurer, Jon Wilson, or a member of the PCC.