West Bergholt Social Club
Completely refurbished in 2007 the Social Club offers an up to date environment to enjoy good company. Initially, the club was a working men's club for those returning from WW2 but has developed over the last 73 years into a vibrant family social club. As well as the comfortable lounge area it also has two full-size snooker tables and a darts board. The club facilities also include Sky, BT Sport and a Jukebox.
The club serves a varied selection of Draft Beers, Bottled Beers, Lager, Guinness, Ciders and Guest Ales throughout the year. We sell Wines, Spirits, Soft Drinks, Crisps, Bar Snacks and selection of Sweets and Chocolate are really great value. Coffee & tea are also available if that is your preference.
Events & Activities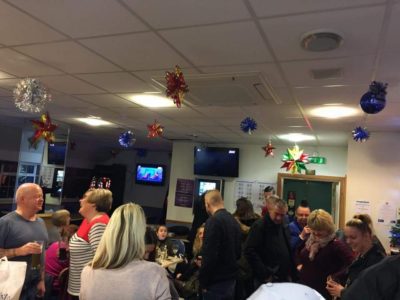 The club arranges many community events from prize bingo and BBQ's to family fun days throughout the year. WBSC Members participate in local darts leagues throughout the week and new players are always welcome.
Join the club
So why not join the club, have a drink, choose from the latest selection of super chilled draught beers and traditional ales. Be seated in air-conditioned comfort, watch Sky Sports on the big screen TV, take part in family bingo and enjoy live music at weekends. All this, for membership fees starting at just £5.00 per year for pensioners.
The club now has its own website where you can find out about:
You can also follow their updates on Facebook.