Village Events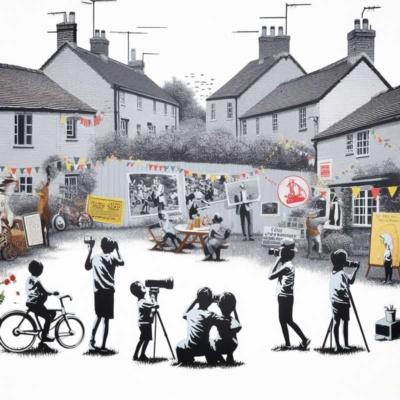 The Parish Council aims to encourage a strong sense of community within our village by supporting & encouraging village events. They help our residents meet new people and enjoy a sense of community. The Parish Council organises some of these events directly; others are led by volunteers. If you want to organise one, or help, please let us know?
Village events are a great way to celebrate the local culture, history, and traditions of our community. You can participate in various activities, such as games, crafts, food, music, and more. You can also support local causes and charities by buying raffle tickets or donating items.
What local events are we talking about?
Young Photographer Competition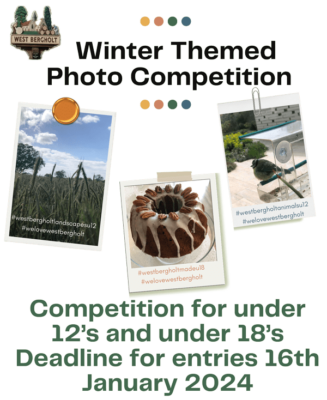 A new competition open to under 18's, young people are invited to enter their images in either of the following categories:
West Bergholt Animals.
Made or Grown in West Bergholt.
West Bergholt Landscapes.
Images must be taken within the boundaries of West Bergholt – see boundaries.
With two age categories:
*Age on 5th December 2023.
£360 in Prizes available
£30 in gift cards for 1st place, per category / per age group
£20 in gift cards for 2nd place, per category / per age group
£10 in gift cards for 3rd place, per category / per age group
How to enter
There are two ways to enter:
email to

[email protected]

posted on Instagram or Facebook (note Social media platform age limits apply, entry for younger children via this option must be via a parent / guardian profile.)
Please include:
Name of the Photographer, and
Where in West Bergholt the Photo taken
Please include the appropriate hashtags with each entry:
Category
Under 12 Entry #Tag
Under 18 Entry #Tag
West Bergholt Animals
(Pets, Farm Animals, Wild Animals)
#westbergholtanimalsu12 & #welovewestbergholt
#westbergholtanimalsu18 & #welovewestbergholt
Made or Grown in West Bergholt
(From Cart Lodges to Cakes, Courgettes to Creative Art)
#westbergholtmadeu12 & #welovewestbergholt
#westbergholtmadeu18 & #welovewestbergholt
West Bergholt Landscapes
#westbergholtlandscapesu12 & #welovewestbergholt
#westbergholtlandcapesu18 & #welovewestbergholt
Please email us with any questions. Good luck!
Terms & Conditions
Conditions of entry
This competition is open to children and young adults aged under 18 years living in West Bergholt.
Images must be taken within the boundaries of West Bergholt – see boundaries .
The decision of the judges is final, and no correspondence will be entered.
Entries must be submitted by midnight on the 16th January.
Entrants can submit as many photos as they wish to, however if successful, a maximum of 1 photo per entrant will be considered per category – you can only win 1 prize per category.
Entries submitted must be the original work of the u12 or u18 entrant. Image cropping is allowed, no other image editing is permissible. (image needs to remain sufficiently detailed to print – optimally 300dpi in jpeg format),
Entries must not be copied, must not contain any third-party materials and/or content that you do not have permission to use or have any watermark or signature added.
Entries must either be emailed to

[email protected]

, submitted via Facebook or Instagram. Entries on Instagram and Facebook are only valid with required hashtags.
If photos contain an identifiable image of any individual over the age of 18 it will be assumed that consent has been obtained from that individual. If photos contain images of anyone under the age of 18 they must be sent with a message stating that consent has been obtained by the parent / guardian of that person. This confirmation needs to be in writing to

[email protected]

Photos entered into the competition must not pre-date 6th December 2023.
Social media platform age limits apply, entry for younger children via Social media platforms must be via a parent / guardian profile.
Copyright
Copyright of all entries remains with the entrant, but West Bergholt Parish Council reserve the right (but shall be under no binding obligation) to use, publish and republish all entries in connection with the competition, and in promoting West Bergholt without payment.
By entering this competition, the entrant grants irrevocable permission to West Bergholt Parish Council to reproduce any submitted photos on web sites, social media and printed material should they be selected to promote the competition and West Bergholt in perpetuity.
Photos must not, in the opinion of West Bergholt Parish Council be obscene, defamatory, offensive or in breach of any applicable legislation or regulations.
Data protection
Information about our privacy policy is available at westbergholt-pc.gov.uk/privacy-policy
Entrants confirm by submitting an entry that any individual whose image is clearly identifiable in the competition entry has given consent for the use of his/ her image in connection with this competition and in accordance with these terms and conditions and publicity detailed in condition 3.1 above.
West Bergholt Parish Council will only use entrant's details to contact them about this Photography Competition.
The prize
Winners will be notified as soon as possible after the competition closes.The prizes are gift cards.
Prize winners will be presented at the monthly parish council meeting, winners are requested to attend.
Events may occur that render the promotion or the awarding of the prizes impossible due to reasons beyond West Bergholt Parish Council's control, who may at their discretion vary or amend the competition and the entrant agrees that no liability shall be attached to West Bergholt Parish Council as a result thereof.
Publicity of the competition
The winners' names and entries will be published on digital online media and printed communications.
Indemnity
The entrant shall indemnify West Bergholt Parish Council against all cost and losses suffered by it caused directly or indirectly by any breach of these rules.
Village fete

This started running on an annual basis from 2017 until it was cancelled in 2020 due to COVID and then resurrected again in 2021. We now know that it not only succeeds each year it runs but has become something of a village institution. Its core aim is to provide an affordable, fun family day out for the residents of West Bergholt. At the same time, it also helps raise much-needed funds and gain new members for the myriad of voluntary organisations which we are so lucky to have in this village.
In the past the fetes have included Live music, football & other physical activities, village show with arts, crafts & produce and an RAF Spitfire flypast. Keep your eyes open for news of the next Fete which will take place in 2024.
Quizzes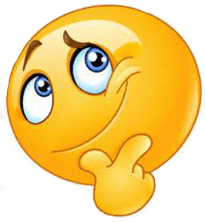 For many years, the Parish Council has arranged two Village Quiz Nights a year for good causes. They have raised hundreds of pounds over the years including for:
Inclusive play equipment for the Lorkin Daniell field,
DEC Red Cross Ukraine Appeal,
Colchester Branch of Parkinson's UK,
Teenage Cancer Trust.
Coming Soon
Village events are a wonderful way to have fun and socialize with your fellow villagers. Don't miss this opportunity to join the festivities and make some lasting memories! We are currently running or planning the following:
Young photographers photo competitions,
Annual Fete – planning to run in 2024,
Quizzes.