West Bergholt Women's Institute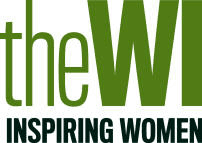 Originally founded on 2nd February 1921 the Women's Institute (WI) meets in the Orpen Memorial Hall Lexden Road on the first Wednesday of the month at 7.15pm. If you are interested but not sure it's for you, then maybe pop along to try the WI with a free visit.
A Typical Year in the West Bergholt WI
Every year the organizational activity is about setting up speakers, meetings and outings but, essentially, the WI is all about meeting each other and sharing friendship, ideas and more. Speakers often capture our imagination with their demonstrations and we often go home with good ideas, although sometimes the inspiration fades until next time!
Outings, visits and lunches out such as:

Tractor-drawn trailer ride around a fruit farm,
Playing Croquet,
Van Dal shoe factory in Norwich.

Fashion shows,
Parties, especially our Xmas get-together, and, each month
Talks from a range of folks with interesting stories to tell. To see what some of our more recent speakers have talked about check the recent news items below.
Meetings
As well as monthly meetings on the first Wednesday of every month (visit the village calendar for subjects of upcoming talks) there are also the following:
A Play-Reading group which meets once a month,
Informal monthly get-togethers with about 16 -20 of the members meeting for a coffee morning at the Queen's Head in the village,
Every 3rd Wednesday, Dominoes and cards at Queens Head 2 pm, and
A Rummikub session every fortnight. (2-4pm)
Visitors are always welcome to come along on a free visit to the meetings.
Contacts
For further information contact: Jacqui Hunns (secretary) on 01206 240712 (or by email to [email protected]) or Susan Leng on 01206 241748 (or by email to [email protected]). You can also find out more about the WI at their national website.
Recent news items
The following include references to the WI in West Bergholt, to read the whole article please click on the heading…