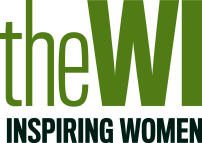 October Fashion Show Attracts over 90

October's WI meeting was an 'Open Evening' with the president, Susan Leng, welcoming numerous Womens' Institutes from the surrounding area.
Many visitors attended forming an audience with our WI of just over ninety ladies.  The fashion show was from Colchester's Edinburgh Woollen Mill with ten West Bergholt members modelling the Autumn collection which included the makes of Honor Milburn, Country Rose, Isle and EWM.
Each model wore three different sets of garments from skirts and jumpers to jackets and gilets. Our secretary gave the commentary detailing which collection and prices.
Following the show two large rails were wheeled out so everyone could have a closer look.  The guests enjoyed home made refreshments and the evening ended with a grand raffle.  A very successful event.