Fire Raisers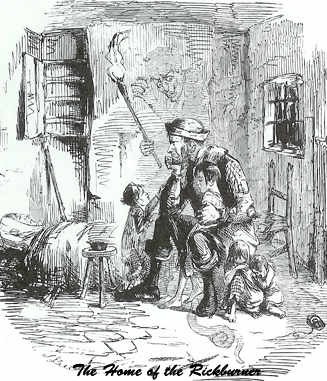 Fire raisers were at the centre of a farmworkers revolt 1840's West Bergholt.  The following are extracts from Jon Landers' book "A Thousand Years of Village News".
Fire Raisers in West Bergholt
Fire raisers are attacking farms in West Bergholt as a protest against rural unemployment. The village, which has many people out of work or on low wages, has become the centre of the protest movement in North Essex. In the space of two years – from 1842 -1844 – the fire raisers have attacked property in and around the village 11 times. Nowhere else in Britain has there yet been such an outbreak of rural violence.
Unemployment
Unemployment is high because the rural population of Essex has grown more than 40% since 1800 and machinery is beginning to cut the number of workers needed. As there is a labour surplus, wages are low and some workers have to seek help from the parish to survive the winter months when they may be laid off. Statistics show that farmworkers eat 30% less than the paupers who live in the workhouses.
Villagers Sympathetic
Many people in the village sympathise with the fire raisers and are reluctant to help the authorities find them, even though the Government has offered rewards for information. At this time, three out of five workers in West Bergholt is either a farmer or farmworker. The fires are achieving nothing, but they are an expression of the frustration and impotence felt by people who are so poor, they believe they have nothing to lose.
Chartists stage Corn Laws demo during fire
Colchester chartists, who are campaigning for an end to the Corn Laws which keep the price of corn artificially high, mingled with the crowd who gathered to watch the West Bergholt Fire. According to the Essex Standard, they tried to whip up feeling against the laws among the crowd. They cheered at the progress of the flames and said such methods (as fire raising) would get the Corn Laws abolished.
Further Reading
An interesting website link for you to read more – http://www.historyhome.co.uk/peel/ruralife/swing.htm.