February 2015 Crime Incidents

February 2015 started the same as January with a theft of Diesel Oil, with just one other crime in the vicinity.  Police have identified trends in theft of motorbikes and scooters as well as financial crimes and have issued information accordingly. For a complete crime picture, please visit  http://www.police.uk/ however, please be aware this information is always three months behind.
Theft of Diesel Oil and Equipment – Cooks Hall Road
At some time between 15:00 on 30th January and 8:50 on 2nd February, unknown suspects gained entry tot he victims land by the rear of the property and removed 400 litres of red diesel from a bowser.  No damage was caused in this crime.  The suspects then also removed two trailers (after removing index plates which were left at the scene), which were then dragged over the land and through a hedge causing damage to the hedge in the process.
Theft of Scrap Metal – Fordham Heath
Taking place between 8:00 on 18th and 17:00 on 19th February, suspects did, on two occasions, remove scrap metal with a white Mercedes van with index plates KT08KTA.
Information Releases
A new form of 'Stranger-Danger' this week – how to protect your bank account, and also advice to prevent motorcycle/scooter theft.
Never Talk About Your Bank Account To Strangers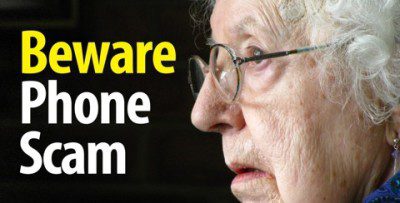 Fraudsters are targeting people by "cold calling" them on the telephone.  The scam starts with the following simple activity:
They will state that they are from the Bank Fraud department, the Police or other Law Enforcement.
They will tell the victim that fraud is being carried out on the victim's bank account and that to prevent it they need to carry out any of the below activities:-
Need to access your bank accounts online.
Need to hand over your pin numbers and bank cards to a courier/official sent to collect them.
Need to hand over money to A courier/ official sent to collect them.
Need to transfer your money to another "safe" bank account(s) which they provide details of.
In order to prove their own credentials they will often ask you to telephone the "fraud" number you may have on the back of your bank card, or they may even ask you to telephone the Police to check that there is an official investigation, or telephone your own bank once the phone call to them is terminated.
Do not be fooled!
Do not telephone anyone at that stage as the phone line remains open and you are simply telephoning them back without realising. They will then continue with your assistance in stealing your money by any of the above methods.
Protect Yourself
The bank or the police will

never

telephone you "out of the blue" to ask you to transfer money into another account or hand over any of your money or bank cards. It is your money!!
The bank or the police will

never

ask for your personal bank account details, or pin numbers over the phone.
If you really want to check the credentials of a caller then go into your bank and ask to speak to the bank manager or use another phone to call the bank or police.
If you are still unsure then attend a police station.

Never discuss your banking details with strangers who call you

!
Motorcycle security advice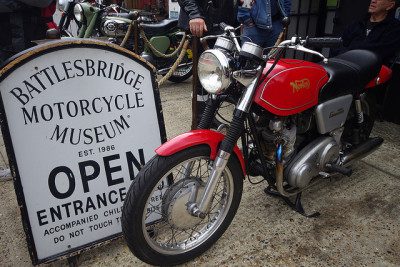 If you are a motorcycle owner the follow advice may be useful in protecting and keeping your motorcycle safe. There are plenty of ways you can help to keep your motorbike safe and the more security you put around your motorbike or scooter; the less attractive it will be to thieves. No single product can cover all possibilities but if you invest in both mechanical (chains and padlocks) and electronic security (alarms & immobilisers), you will reduce the risk of becoming a victim of theft:
Security Tips
If your motorbike or scooter doesn't already have one, get a 'Thatcham' or 'Sold Secure'-approved electronic immobiliser professionally fitted. Try to get one which is also approved by your insurance company as you may get a reduction in your insurance payments.
If your bike has a high monetary or sentimental value, consider having a Thatcham Cat 5 security system professionally fitted. These systems send an alert to a control centre if your motorbike is stolen, track it and by remote operation prevent its engine once stopped from being re-started.
If you have a security device, use it and keep your keys with you when you leave your machine.
Always put the steering lock on.
Never leave your keys with the motorbike or scooter, even for a short time. Always keep your keys in a safe place when you are at home.
Wherever possible, use parking spaces which are built especially for motorbikes and scooters and have stands or security loops for you to secure your machine to.  Also, look for car parks that display the Park Mark® sign showing they belong to the police Safer Parking Scheme.
When you are not using your motorbike or scooter, put it in your garage (if you have one) and make sure it has good locks. If you do not have a garage, make sure your bike is covered from view so planning an attack on it is more difficult.
Whether in a garage or not installing and using a ground anchor is a good bet.
Lock both the front and rear wheels to prevent one locked wheel being lifted and the rest of the bike being barrowed away.
Get the main parts of your machine marked with the Vehicle Identification Number (VIN) (frame number), registration number or some other unique identifying number, ideally one linked to a recognised database that keeps data to the Loss Prevention Council (LPC) Standards 1224 and 1225. If you have used your own markings, make sure you have a record of them.
Take steps to defeat criminals who steal number plates by thinking about fitting theft-resistant ones that conform to the DVLA standard.
Covering your machine may reduce the risk of theft as attractive features, extras and desirability are not readily visible.
Whenever possible, avoid leaving your helmet or other possessions on the motorbike or scooter, or within any luggage.
Information taken from http://www.humberside.police.uk/vehicle-security/crime-reduction/motorcycle-security.
Keep Informed
Keep informed about crime and policing issues which affect you by signing up to Essex Community Messaging – www.essex.police.uk/ecm.