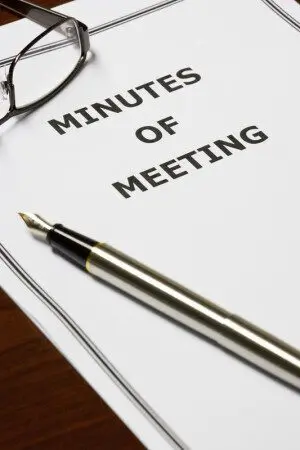 A brief summary of key elements of the PC Meeting on 26th January 2022. They:
received an update on the Booster Clinics and appreciation for volunteers supporting them,
heard from County Councillor Barber about progress on a number of traffic-related issues and other matters,
approved payments made in December & January,
agreed a number of financial measures including three-year plan and reserves policy,
approved 2022-23 precept and budget,
received reports from committees & approved recommendations,
approved a proposal to declare a climate emergency, and
noted progress towards Quality Gold award under the LCAS scheme.
Full details are in the official minutes below.
Minutes of Parish Council Meeting
Held on Wed 26th January 2022 at 7.30 pm in the Orpen Memorial Hall
| | |
| --- | --- |
| Chairman: | Cllr Chris Stevenson |
| Parish Councillors Present: | Cllrs Brian Butcher, Bob Tyrrell, Joel Fayers, Jenny Church, David Short, Harry Stone and Andrew Savage |
| Parish Clerk: | Laura Walkingshaw |
| Borough & County Councillors: | County Cllr Lewis Barber |
| Present: | 2 members of the public |
| Via Zoom: | Cllr John Gili-Ross and 1 member of the public |
22/1

Receive/accept apologies and welcome to the public

 

RESOLVED – apologies accepted from Councillor Gili-Ross for non-attendance in person.

Cllr Gili-Ross joined the meeting via Zoom in order to take part in discussions but took no part in the decision-making process.

Apologies also received from Borough Councillors Willetts & Leatherdale.

22/2

West Bergholt Covid-19 Response

 

To receive an update on the latest West Bergholt COVID-19 developments:

Cllr Stone updated the Council on the Covid Booster Clinic at St Mary's Church. Nik the pharmacist has recently been cancelling sessions at the Church as numbers attending the clinic have fallen. If he goes ahead with next week, he will be running them at West Bergholt Pharmacy rather than at the Church. However, he would like it noted that he couldn't have completed as many vaccinations as he had without the support of the volunteers, and it would be good to do something to recognise the great organisation involved in delivering this to West Bergholt.

Cllr Butcher informed members that the Hall is still running under the Covid Special Conditions and will be until the end of March in line with the government possibly ending all restrictions.

22/3

Questions from registered electors

 

There were no questions from registered electors, however a member of the public attending the meeting wished to inform the Council that due to the Covid Special Conditions on the Hall it was becoming increasing difficult for clubs who have guest speakers to keep attendance numbers below the current maximum 60 capacity. It was noted by the Council that these restrictions will be revisited shortly by the Trust at their next meeting and expected to come to an end on the 31st March 2022 as previously agreed.

22/4

Declarations of Interest

 

Cllr Savage declared an interest in item 22/8b, and Cllr Fayers declared an interest in item 22/8c.

22/5

Previous Minutes

 

RESOLVED – the Minutes of the Parish Council meetings held on Wednesday 24th November 2021 were approved and signed by the Chairman, with no amendments. (Link to Minutes P8 Nov 2021 )

22/6

Report from Colchester Borough and Essex County Councillors

 

County Councillor Barber reported:

Argents Lane – the automatic traffic count cables are now in place, although there may be only so much that can be achieved as physical restrictions may be difficult to restrict HGVs as the farmer who will still need to access farm property. The only real possibility may involve amendments to the satellite maps and therefore driver's GPS by ensuring that the bridge restrictions are properly included on Sat Nav databases used by commercial hauliers.
Heathlands School parking – there is a meeting planned for Friday with interested parties about the parking/traffic issues around the school. Meetings with the new headteacher have been very positive.
Proposed Colchester Road Crossing – Cllr Barber is pushing for action on the LHP feasibility study funding. He will be chasing up on the site meeting with the PC which had been previously promised.
Chapel Road Zebra Crossing – the Councillor has put in an LHP (Local Highways Panel) funding request for work to increase the visibility of the existing zebra crossing e.g., raised platform, following several reports on social media of drivers not stopping.
VAS (Vehicle Activated Signs) – following the offer of VAS funding from the Locality Budget to Parish Councils, Cllr Barber has been working with Aldham, Wormingford & Fordham PCs to try to purchase a mobile unit for them to share. There have been difficulties, but hopefully they have worked through many of the questions which may arise and so if WBPC is interested there is still money available.
CBC Local Plan – still waiting for the Planning Inspectors final approval, prior to it going to CBC's Local Plan Committee. The only issue may be if that can happen prior to pre-election period when decisions are restricted. The changes to the plan should not affect West Bergholt directly, although modifications have been submitted to strengthen the WB Neighbourhood Plan. The Chairman noted that the council will be looking at the response from the Planning Inspector with interest.
Dog/Litter Bins – a meeting will take place next week between the CBC Neighbourhood Team and the Clerk in regard to this year's invoice for the emptying of bins which increased unexpectedly by £700.
Footway between the White Hart and Hall Road – Cllr Gili-Ross raised an issue that repairs were supposed to be taking place on the footway this week, however nothing seems to have been done and there are still three covers over the large holes covering possible rodent damage. Cllr Barber will investigate. He noted the recent road closure which he thought was to undertake works but none had been completed. Cllr Gili-Ross mentioned that there may be drainage works for ECC to complete on the opposite side of the road. When these are complete then the Handymen will undertake verge work.

22/7

Finance

a)

Statement of accounts for Nov-Dec 21 (see link to P8-9 Nov-Dec 21 PC Accounts )

The final accounts for Nov-Dec 2021 (75% through financial year) were presented as follows:

Receipts at 99%, General Expenditure 49%, Environment Expenditure 36%, Overall Expenditure 46%

Bank Rec at £ 116,968.43 on 31st December 2021.

b)

Payments

RESOLVED – To approve the December & January payments list in accordance with 2021-22 budget.

Proposed by Cllr Savage, seconded by Cllr Tyrrell. All in favour.

PC Payments List – Dec 2021

| | | | |
| --- | --- | --- | --- |
| DD | Barclays | Bank charges (16.26 – 1.56) | 14.70 |
| DD | Wave | New Allotments – water bill (Sept-Dec) | 51.37 |
| DD | ICO | Information Commissioner's Office | 35.00 |
| PC21127 | Nigel Weall | Starter Motor, glue, wood, white spirit, brush | 129.34 |
| PC21129 | WB Parochial Church Council | WBAA Charity Stall Grant – Larder & Wired (£500 and £100) | 600.00 |
| PC21130 | Nigel Weall | Misc tools and materials | 60.49 |
| PC21131 | Debra Hornigold | Christmas Tree items | 98.94 |
| SO | J & M Payroll Services | Dec – wages, tax & NI | 4500.00 |
| PC21128 | Arco | Handyman PPE & Clothing | 69.74 |
| PC21128a | Arco | Handyman WBPC-named clothing | 99.79 |
| PC21132 | J & M Payroll Services | Dec – wages tax & NI | 78.80 |
| PC21133 | J & M Payroll Services | Payroll services | 27.00 |
| PC21134 | WBFC | Grass cutting Dec – LD Field | 50.00 |
| PC21135 | Countrywide | Grass cutting Dec – Poor's Land | 178.50 |
| PC21136 | EALC | Climate Crisis Conference – CS | 60.00 |
| PC21137 | EALC | Climate Crisis Conference – JF | 60.00 |
| PC21138 | Nigel Weall | Wipes & cable ties | 27.05 |
| PC21139 | T&LC | Removal of cherry trees | 820.80 |
| PC21140 | Wave | Poor's Land – water bill (Sept-Dec) | 11.91 |
| PC21141 | Laura Walkingshaw | Whiteboard markers | 8.99 |
| PC21142 | Petty Cash (LW) | Christmas Tree | 60.00 |
| Tfr | PC to Hall Account | 1-10 Dividers x 5 pack | 8.19 |
| Tfr | PC to Hall Account | Environment garage rent 2021-22 | 420.00 |
| Tfr | PC to Hall Account | Hire of Orpen/JL Hall Apr 21 – Dec 22 | 412.50 |
| Tfr | PC to Hall Account | Hire of Social Club meeting room x 4 | 26.40 |
| Tfr | PC to Hall Account | Hire of Social Club meeting room x 2 | 13.20 |

PC Payments List – Jan 2022

| | | | |
| --- | --- | --- | --- |
| DD | Barclays | Bank charges (10.00 – 0.30) | 9.70 |
| PC21143 | Nigel Weall | 4 x all weather combination locks | 71.40 |
| SO | J & M Payroll Services | Jan – wages, tax & NI | 4500.00 |
| PC21144 | J & M Payroll Services | Jan – wages tax & NI | 311.36 |
| PC21145 | J & M Payroll Services | Payroll services | 27.00 |
| PC21146 | WBFC | Grass cutting Jan – LD Field | 50.00 |
| PC21147 | Countrywide | Grass cutting Jan – Poor's Land | 178.50 |
| PC21148 | Laura Walkingshaw | St Helena Hospice Christmas Tree-cycle | 20.48 |
| PC21149 | Grasshopper | Service & parts for Stihl machine | 98.39 |
| PC21150 | Bob Tyrrell | A3 paper for PC printing | 14.17 |
| PC21151 | Simon Forrester | Safety boots | 32.99 |
| PC21152 | Laura Walkingshaw | Annual Clerk's homeworking expenses | 200.00 |
| PC21153 | Gallagher Insurance | Motor insurance 2022-23 – truck & ride on | 574.67 |
| PC21154 | Nigel Weall | Timber – allotment fencing | 10.48 |
| PC21155 | KingServ | Website support – Feb-Apr 22 | 450.00 |
| PC21156 | Stephen Mann Ltd | Quantity surveyor – parish office project | 600.00 |

c)

To agree the proposed virements and reserves for 2022-23, as shown in draft Reserves Policy 2022 and Virements documents.

In order to look at the budget requirements for next year it was necessary to first see what was already available in the Council's reserves and unfinished projects money from this year. Several virements (movement of money) will be required to consolidate and tidy up the current Reserves and Projects list:

VIREMENTS REQUIRED

Previously Earmarked/Ringfenced

 

Now called

Amount

Earmarked exceptional election costs

(£ 1500.00)

added to

Earmarked New Playground (£ 8,272.68)

9,772.68

Ringfenced Hall roof retention

(£ 2041.77)

added to

Orpen Memorial Hall projects (£ 10,000)

13,675.42

Ringfenced 2021 Orpen Hall projects + 2017-18 (£1,633.65)

Ringfenced 2021 Neigh Plan projects + 2020

(£ 7,411.31)

added to

Neigh Plan implementation projects (£ 1,000)

8,411.31

 

Resulting in the draft Reserves Policy for 2022-23, specifically the table below, which clarifies the money already available for outstanding projects:

| | |
| --- | --- |
| Earmarked MUGA 2013-22 | 2021-22 final figure |
| Earmarked New Playground (inc. 2021 projects) |      9,772.68 |
| Ringfenced 2021 Historical honour board |          1,500.00 |
| Ringfenced CBC Locality Budget grant (feasibility study) |             400.00 |
| Ringfenced Special Constable |          2,000.00 |
| Ringfenced Admin Assistant |             4,000.00 |
| Ringfenced Orpen Memorial Hall projects |           13,675.42 |
| Ringfenced External WC/Solar Panels/SC Refurb project |             6,000.00 |
| Ringfenced Neigh Plan implementation projects |             8,411.31 |
| Ringfenced Environmental projects |             3,350.00 |
|   |   |
| General Reserves (3 months running, no projects) |        27,935.00 |
| Total Earmarked | 77,044.41 |

RESOLVED – Cllr Savage proposed to undertake the virements listed above and agree the draft Reserves Policy 2022-23, seconded by Cllr Stevenson. All in favour.

ACTION – Clerk to amend monthly Reserves sheet and 2022-23 Reserves Policy.

d)

To agree the new Three-Year Plan (2022-25)

Looking ahead to 2022-23, the new draft WBPC Three Year Plan, based on previous years Three Year Plans (2018-2021) was put before members, with Year 1 proposed as:

Year 1: 2022-23

| | | | |
| --- | --- | --- | --- |
|   | Proposal A | Proposal B | Proposal C |
| Parish Council Office project | £ 20,000 | £ 20,000 | £ 20,000 |
| Neighbourhood Plan implementation projects | £ 1,000 | £ 3,000 | £ 5,000 |
| Climate Change Initiative (Orpen Memorial Hall) | £ 4,000 | £ 4,000 | £ 4,000 |
|   |   |   |   |
| Grants | £ 1,000 | £ 1,000 | £ 1,000 |
|                                                                 TOTAL | £ 26,000 | £ 28,000 | £ 30,000 |

The only difference between Proposals A-C being the total in the Neigh Plan projects line, which as Cllr Savage reiterated will also have £8,411.31 from previous years in the Reserves.

 

Year 2: 2023-24

| | |
| --- | --- |
| Orpen Memorial Hall projects | £ 20,000 |
| Neighbourhood Plan implementation projects | £ 5,000 |
| Climate Change Initiative | £ 4,000 |
|   |   |
| Grants | £1,000 |
| TOTAL |      £ 30,000 |

Year 3: 2024-25

| | |
| --- | --- |
| Neighbourhood Plan implementation projects | £ 5,000 |
| Climate Change Initiative | £ 4,000 |
|   |   |
| Grants | £1,000 |
| TOTAL | £ 10,000 |

Note: Certain projects are covered by the Section106 list for partial funding and grants will be sought to match-fund wherever available.

As stated, all of these projects are net of grants, but it is written to provide a plan for the next 3 years, even if years 2 and 3 evolve over the coming months.

RESOLVED – Cllr Savage proposed to agree the new Three-Year Plan (2022-25), seconded by Cllr Stevenson. All in favour.

e)

To approve the 2022-23 Precept and Budgets as based on the approved Three-Year Plan, maximum Proposal B, as recommended by the Finance Advisory Committee.

When the three totals are inserted into the Projects line of the WBPC Proposed 2022-23 PC Budget (see section of table below) the resulting three options in a Precept increase are:

Cllr Savage reported that there had been an increase in the number of Band D properties in the parish which had enabled him to keep the figures low. The Finance Committee had advised that with households under pressure from energy & living costs it would only be appropriate to go for the lower two figures, and so with the Council's own costs increasing (especially materials):

RESOLVED – Cllr Savage proposed a 2.8% increase in the Precept requirement from CBC, resulting in a figure of £108,757.00 for the 2022-23 budget, Cllr Butcher seconded. All in favour.

ACTION – Clerk to notify Colchester Borough Council tomorrow

f)

To remind Councillors to submit their end of year expenses forms (signed)

Councillors were reminded to submit their expenses forms for 2021-22.

g)

To approve the engagement of Ingleton Wood as project management company for the Orpen Hall Solar panels PV & WC refurbishment project at 9% of the final construction cost subject to the necessary grant funding.

Three quotes were sought for this work, but only one was returned, however the Council has engaged Ingleton Wood on a previous project and been very happy with their work. This is part of a staged application, where tenders and background work need to be undertaken by Ingleton Wood before the Council applies for the grant to pay for it, no building contractor is being employed at this point. Members are to note though, if the grant application is unsuccessful, payment will still be due to Ingleton Wood for work they complete up to that point.

RESOLVED – Proposed by Cllr Savage, seconded by Cllr Butcher. All in favour.

22/8

Planning

a)

To note the following decisions made by the West Bergholt Parish Council Planning Committee at their meeting of 15th Dec 2021 (see link to Planning P9 Dec 2021):

213292 – Doctors Surgery, 1-3 Doctors Surgery, Erle Havard Rd, CO6 3LH – Support – The Parish Council supports the extension to the Doctor's Surgery in principle; however it does have concerns with the addition parking required for another member of staff when there are so many parking issues around the site already and feels this may exacerbate the situation.
213286 – 5 Whitehouse Cottages, Bourne Road, CO6 3EW – Object – The Parish Council has no objection to an extension on this property in principle, however this application does not comply with PP10 of the CBC-adopted West Bergholt Neighbourhood Plan, specifically:
 "…Buildings must respect the character of and be in harmony with their surroundings in respect of plot width, layout, building lines, materials, height, proportion, scale and massing; …"
The Council is concerned about the boarding and how it relates to the adjacent property, it would also suggest that maybe the extension should be subservient to the original building.             

b)

To note the following decisions made by the West Bergholt Parish Council Planning Committee at their meeting of 19th January 2022 (see link to Planning P10 Jan 2022)::

It was noted that Cllr Savage declared an interest in PA213344 at the Planning Committee meeting and took no further part in discussions.

213344 – Barns at Hall Road, West Bergholt – Object – The Parish Council objects to this application as it does not accord with the Neighbourhood Plan due to its location outside of the settlement boundary as per PP9 of the CBC-adopted West Bergholt Neighbourhood Plan. The design is good, and the Council would like to see the area tidied up, however it must remain consistent and ensure applications are in accordance with the Neighbourhood Plan.
213414 – 3 Sackville Way, CO6 3DZ – Support – The Parish Council has no comment.
213465 – land adj. Rosaville, White Hart Lane – Object – The Parish Council would reiterate its comment on the previous application 212293 as nothing has fundamentally changed:
West Bergholt Parish Council cannot support and recommends refusal of the new building as it is outside the village settlement limits and is contrary to CBC-approved West Bergholt Neighbourhood Plan, as supported by 94% of parish voters, and therefore within the countryside.
The National Planning Policy Framework (the Framework) sets out a presumption in favour of sustainable development which is embedded in Policy SP1 of the North Essex Authorities Shared Strategic Section 1 Plan (adopted 2021) Para 78, states that: 'In rural areas, planning policies and decisions should be responsive to local circumstances and support housing developments that reflect local needs. West Bergholt Neighbourhood Plan established a need for smaller 1,2 and 3 bed smaller family homes as there is already an adequate supply of 4/5 bed properties in West Bergholt NPPF Para 79 also goes on to say: 'To promote sustainable development in rural areas, housing should be located where it will enhance or maintain the vitality of rural communities. This is not appropriate to this application as its located on an unadopted lane on the very edge of the village, this is not a sustainable location. The site represents an unallocated greenfield site. In addition to the above strategic policies, Policy PP9 of the West Bergholt Neighbourhood Plan (adopted 2019) states that new housing development within the village will be provided on two allocated housing sites. The site does not form part of these allocated sites.
212415 – The Thatchers, Nayland Road, CO6 3DE – Support – The Parish Council supports this application subject to its sole use in perpetuity by the charity for supporting the community or else planning conditions should revert the site to its original agricultural status. The portacabins should only be utilised for their intended commercial use and never for residential purposes. Also, the Parish Council is unhappy and disappointed that this design results in the loss of 100's of metres of mature trees and hedgerow.

c)

To approve the following recommendations made by the West Bergholt Parish Council Planning Committee at their meeting of 19th January 2022:

220096 – Highfields, Cooks Hall Road, West Bergholt, CO6 3EX – Support – The Parish Council has no objection to this application, subject to approval being conditional on the outbuilding is not used as residential accommodation or sold/let separately to the applicant's main property. 
220103 – 3 Garret Place, West Bergholt, CO6 3SH – Object – This application is not in accordance with PP10 of the CBC-approved West Bergholt Neighbourhood Plan, specifically in reference to the Village Design Statement's DG14 "Dormers should be used sparingly and be subservient in nature".

Cllr Fayers redeclared an interest in PA 220103 and took no further part in discussions.

RESOLVED – Cllr Tyrrell proposed to approve these recommended comments, Cllr Stevenson seconded. All in favour.

22/9

Environment & Highways

 

To note the minutes of the Environment Committee from their meeting of the 13th January 2022 (see link to Environment Minutes P10 Jan 2022)

Replacement trees outside the Orpen Hall – concerns have been raised about the proposed trees due to be planted to replace those removed from the front of the Hall due to disease. Cllrs Short and Stone will be investigating this in detail, with the objective of planting prior to the start of the growing season at the end of February. 3-4 varieties will be evaluated over the next couple of weeks and a recommendation of the options will come forward from the Environment Committee for ratification at the February PC meeting.
Village Ponds – Cllr Savage questioned the current appearance of the Hall Road and Lexden Road ponds. Cllr Short had recently met with an expert to look into this very issue. The Lexden Road Pond appears very brown at present, due apparently to matter decomposing within it. It should clear in time, but the Committee will keep an eye on it. The Hall Road Pond has a large amount of vegetation and red algae at present. This pond was an old cart washing pool, resulting in a quite shallow firm bottom, but the plan is for the qualified Handyman to spray small parts of it each season to keep it under control. Overall, the work to the ponds is all in hand.    

22/10

Climate Emergency Working Party

 

To note the statement from the Chair of the Working Party and approve the proposal for the endorsement of a motion (see link to Climate Emergency WP full statement):

"that this council believes that a Climate Emergency should be declared and that the Parish Council will take action either through its own work or in conjunction with others in the parish to cut carbon emissions, mitigate the effects of global warming and improve natural environments all in the wider interests of future generations"

The full statement was put before the Council, from which Cllr Tyrrell briefly read parts of it, each Councillor then read either a prepared statement or made comment as recorded here in the Climate Emergency motion Councillors' Comments document

Councillors Short proposed an amendment to the motion prior to the Council's vote, Cllr Church seconded, suggesting the removal of the first thirteen words, resulting in:

"that this council believes that a Climate Emergency should be declared and that the Parish Council will take action either through its own work or in conjunction with others in the parish to cut carbon emissions, mitigate the effects of global warming and improve natural environments all in the wider interests of future generations"

Voting took place on the amendment but was defeated by 6 votes to 2. The amendment having failed, the meeting then reverted to voting on the original wording in the motion.

RESOLVED – Proposed by Cllr Tyrrell, seconded by Cllr Fayers. The motion was then carried by 6 votes to 2.

ACTION – Clerk to book a Climate Emergency Working Party meeting after the next Planning meeting.

22/11

Local Council Award Scheme (LCAS)

 

To note an update on the Council's work towards its Quality Gold LCAS award.

The Council is very close to presenting the information about heading to the next level, however there are number of new documents which need to be created and some website changes will also be required and so this has been deferred to the February meeting. The addition work will include a business plan, the Council's work on sustainability and staff development. It was noted that the work of the LCAS award may be passing from the EALC up to the NALC.

22/12

Council Documents

 

To review and ratify West Bergholt Parish Council's:

Training & Development Policy
Community Engagement Policy
Disciplinary & Grievance Policies
Equality & Diversity Policy (as an employer)

Cllr Butcher had a few queries on the policies, but his questions were answered during the meeting itself and so no amendments were required.

RESOLVED – Cllr Stevenson proposed to ratify the policies, seconded by Cllr Stone. All in favour.

ACTION – Clerk to circulate the Lone Working Policy well in advance of next month's meeting when it is due for renewal, as there will be Covid-related amendments required.

22/13

Training/Networking Events

 

To note & receive feedback from the training/networking undertaken during the last month by Councillors or the Clerk.

Climate Workshop 2: Community Engagement – BT, CS & LW – 30th Nov 2021
Good course – well attended.
NALC Future Communities – BTB – 2nd Dec 2021
Cllr Butcher could not get online for this forum, Clerk to chase refund.
Budget & Precept – CS – 2nd Dec 2021
Cllr Stevenson received some feedback on this course resulting in a "contingency" line in the PC annual budget, as well as ratification that the workings between the Parish Council and Trusts is working correctly.
Climate Workshop 3: Energy – BT, CS, LW – 25th Jan 2022
Explained many of the grants available, although ECC also need more understanding of how Parish Council's work, Cllr Stevenson has emailed the relevant person.

22/14

Items to Note

 

Crime statistics – 22nd Nov 2021 – 16th Jan 2022, 1 crime reported. (worksite theft)
Christmas Tree – Sited by the village sign, this looked lovely and was greatly appreciated by the residents. Many thanks go to Debra Hornigold for instigating and organising this project with the Parish Council's backing. It was so successful that it is hoped it will be repeated next year, but by engaging in discussions earlier than this year.
West Bergholt Football Club have secured funding for a defibrillator at the clubhouse. Will be discussing with the Council over the positioning of the equipment.
Meeting with Heathlands School – 13th Dec 2021 with the new headmaster. Another catch up planned for a week's time.

22/15

Items for the next agenda – 23rd February 2022

 

Co-option of two new Parish Councillors
Representatives from St Mary the Virgin Church will be attending
Quality Gold Local Council Award
Grant application from the Friends of the Old Church

22/16

In Committee

Matters taken in the absence of Press and Public (Public (Admissions to Meetings) Act 1960) as the item contains exempt information as defined by the Local Government Act 1972 Sch. 12a Pt (1).

 

Nothing for discussion in committee this month

22/17

Date of Next Meeting

 

The next meeting of the Parish Council will be held on Wednesday 23rd February 2022 at 7.30pm in the John Lampon Hall.

 

Meeting closed at 9.15 pm

Signed:

Date:                     Position on Council: