St Mary's Update – 22nd March 2018
St Mary's Church update for 22nd March provides listings of services and other events and news.  This update includes Praise on 4 Café Church, Fellowship Meal, Easter and an update on the Treasurer vacancy.
Praise on 4 Café Church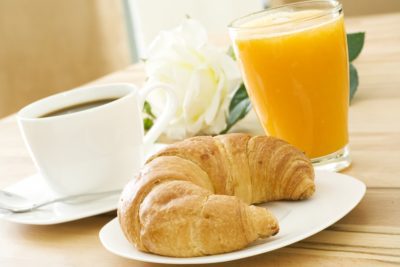 Come for breakfast at 9:30 am on Sunday 25th March.  The church promises coffee & croissants, uplifting worship songs, interactive talk, separate activities for kids, informal and relaxed atmosphere.  Everyone is welcome.
Easter Events
Fellowship Meal
This takes place at 7:30 pm in Thursday 29th March at St John's, Great Horkesley.  A light meal and informal sharing of communion to remember the events of the last supper.
Reflective Service
On Friday 30th March at 10:00 am Mandy Elmes leads a quiet, reflective service focusing on the events of Jesus' crucifixion.
Easter Communion
Celebrate Easter on Sunday 1st April at 9:30 am with Communion led by the Rev Mandy Elmes, and an easter egg hunt for the children.
Quiz Night
St Mary's & St Peter's Churches in Langham invite teams to their quiz night on 21st April.  Taking place in the Community Centre, Langham, light refreshments will be provided but bring your own drinks.  Teams of 6 with adults £6 and under-12s £3, book with either John & Jos Carter on 01206 272755 or Ian & Ann Hollands on 01206 230525.
Update on Church Treasurer role—helper needed!
We have someone who may be interested in taking over the main treasurer's role.  They need someone to work with them to help with the day to day banking tasks, such as paying in the collections and fees from weddings and funerals and issuing cheques for invoices etc. If you feel you could help, we would love to hear from you! Please contact  Liz Dixon on [antibot mailto="[email protected]"].
Services & Other Dates
All events are at St Mary's unless stated otherwise.  Kids' Church is our new form of Sunday school for children.  Services at St Mary's unless stated otherwise.
| | | |
| --- | --- | --- |
| Sunday 25 March | 8.00am | Communion at All Saints', Gt Horkesley |
| | 9.30am | Communion at St Peter's, Boxted |
| | 11.15am | Service 4 All at All Saints', Gt Horkesley |
| Friday 30 March | 10.00am | Good Friday Service |
| Saturday 31 March | 9.45am | Decorating church for Easter |
| Sunday 1 April | 9.30am | Easter Sunday Communion Service |
| | | Easter Communion at St Peter's, Boxted |
| | 11.15am | Easter Communion at All Saints', Gt Horkesley |
| Saturday 7 April | 12.45am | Senior Citizens' Lunch |
| Sunday 8 April | 9.30am | Messy Church |
| | | Communion at St Mary's, Langham |
| | 11.15am | Communion at All Saints', Gt Horkesley |
| Sunday 15 April | 9.30am | Communion at St Peter's, Boxted |
| | 11.15am | Communion service followed by APCM |
| | | Morning Praise at St John's, Gt Horkesley |
| Saturday 21st April | 6.30pm | Quiz night at Community Centre, Langham |