Happy time at Christmas
The West Bergholt Methodist Church report that their Christmas celebration events certainly went well and provided a happy time for all involved.
Posada
Mary and Joseph travelled extensively around the villages of West Bergholt and Great Horkesley visiting a wide variety of groups. They visited 10 meetings of the various uniformed organisations throughout November. They then joined all the youngsters from the uniformed organisations at the Gift and Parade service in the West Bergholt Methodist Church on December 7th. Following a lively and enjoyable service, with contributions from the young people which included the construction of a shelter, the gifts were distributed and gratefully received by Colchester Womens Refuge, The Night Shelter and Beacon House. Mary and Joseph continued their travels in December visiting some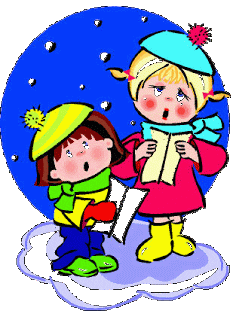 20  groups before returning to the Methodist Church for the Candlelight Carol service on December 21.
Carol Singing Friday 19 December
A hardy band of carol singers were outside the Coop store from 18.15 to 19.30. They entertained shoppers, some of whom joined in with the singers,  and Coop staff with a range of popular carols. Thanks to the generosity of the shoppers, and the singers, the sum of £37 was raised for Action for Children. The hot drinks and mince pies enjoyed after the singing were most welcome.
Candlelight Carols Sunday 21 December
The service by candlelight, led by Rev Ruth Ridge, provided a very special Christmas celebration atmosphere with a mix of traditional carols and readings. Many of the congregation were also able to enjoy a chat with coffee and mince pies in the hall after the service.
Coffee and Craft Monday 22 December
This again proved to be a popular morning for families. Thirty-eight children, together with accompanying adults, enjoyed a range of Christmas crafts.  There was also time to enjoy a chat and the drinks and cakes proved popular also. We will be looking to provide further Coffee and Craft mornings in the Easter school holidays – look out for our publicity nearer the time.
Thanks to all who supported and worked to make possible the above events and best wishes for the New Year.