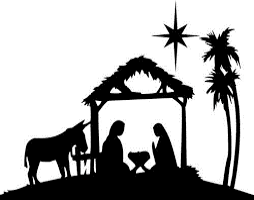 Churches Christmas Update – 9th December 2016
Updates from St Mary's and the Methodist Church includes listings of lots of  Christmas events, services, bible readings and  St Mary's Good News articles.
Church Open Weekdays
We are very pleased to announce that St Mary's will be now be open to visitors on weekdays between 9am & 4pm. All are welcome to come in to the church for a time of quiet and reflection.
Alternative Christmas Card
This is now available in St Mary's church. All money collected will be donated to the Children's Society. Please gift aid if you can.
Events & Activities
Posada
Mary & Joseph are on a journey around the villages of West Bergholt & Great Horkesley.  They will be visiting the various West Bergholt Guide, Brownies, Cubs, Beavers and Rainbow packs in the lead up to the Gift and Parade service with the Uniformed organisations on Sunday 11th December at 11.00am.  Read more here.
Mr Pickwick's Christmas
Taking place on Wednesday 14th Dec @ 7.30pm at the Methodist Church.  Mr Pickwick and his friends travel by stagecoach to enjoy an exuberant Christmas at Dingley Dell – all the delights of an age long past brought vividly to life by this one man show, adapted and performed by storyteller Robert MacCall.
Suitable from age 9 upwards.  Tickets £8 adults / £5 child – available on the door, or in advance from Evelyn Conrad-Bell, 01206 241916
Carol Singing for Action for Children
St Mary's will join the Methodist Church singing carols outside the Co-op from 6:15 until 7:30pm on Friday 16th December.  Come and join them or simply enjoy the carols and give generously for Action for Children.  This will be followed by coffee & mince pies!
Christmas Tree Festival
The Friends of St Mary's Old Church will be holding a Christmas tree festival in the Old Church on Saturday 11 December between 12.30pm and 2.30pm. Come and admire the Christmas trees decorated by various village groups and enjoy mulled wine and mince pies. This is a free event but all donations will be gratefully received.
Christmas Coffee & Craft
Christmas Coffee & Craft at the Methodist Church Hall.  Children 0-11 years old accompanied by parent/carer.   £2-50 per family-  all sorts of festive crafts to try
Senior Citizen's Lunch
Taking place on Saturday 28th January at 12.45pm, please contact Murray Harlow (07989 720256) if you would like to come or can help on the day.
Youth Celebration Service
St Mary's Wired Youth Group, together with young people from the Langham and Boxted Churches Youth Group, will be leading a special service on Friday 20 January at 7.45pm at St Mary's, West Bergholt.
The service is for everyone, not just the young people, and they very much hope that folk from all 3 parishes will come and join in. The theme of the evening will be 'New Beginnings' and they will be looking at St Paul's conversion on the road to Damascus. The service will include music from the band, a sketch, reflections, interactive prayer stations, a short talk and hot chocolate!
For more details, contact [antibot mailto="[email protected]"].
Candlelight Carol Services
St Mary's (at the Old Church) and the Methodist Church are both holding Candlelight Carol services on 18th December – you could fit both in.
3 Parishes Women's Breakfast at the White Hart
Calling all ladies! You are warmly invited to join us for breakfast at the White Hart on Saturday 28 January at 8.30am. There will be a speaker (details of the speaker to be confirmed) and a continental style breakfast. The cost will be £6.50.
It would help with arrangements if you could let Sue Hart know in advance if you would like to come. Sue can be contacted on 01206 241666 or [antibot mailto="[email protected]"].
St Mary's Good News Articles
After a message from Rev Mandy Elmes:
The Greatest Gift of All
A message from Rev. Mandy Elmes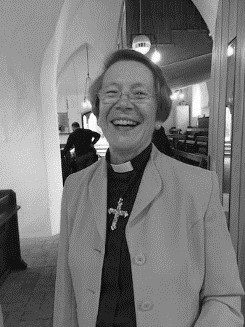 Dear Friends,
Christmas is a time for families and friends, when we come together in a spirit of goodwill, we exchange cards, and gifts, and have a break from the normal routine of everyday life.
It's easy to get caught up in the busy-ness and commercialism of Christmas, but Christmas is not about cloy and sugary sentiment, although sentiment and love are a real part of the story; Christmas is above all about the relationship between God and humanity.
It started with the birth of Jesus Christ in a scruffy Bethlehem stable to a young, probably 'teenage' Jewish girl. Here God laid aside his divinity, his tremendous and awesome powers, and came to earth as a helpless human baby and experienced life as a man.
This meant that he could experience everything that we experience, including the injustice of an illegal trial and a merciless death. His call from the cross was, "forgive", and this is what he did so that he could save us all from the consequences of the things which we do which are wrong, our sins. For Jesus there are no barriers; none of race, age, colour, class, creed, sexual orientation or anything else; we are all precious children of God, and this is why he came that first Christmas morning.
So as we prepare for, and celebrate, Christmas, let us remember that baby in Bethlehem and the man on the cross, the forgiveness he offers us all, and give thanks for his great love for each one of us. On this let us build our own relationship with God.
I wish you a very happy Christmas and a healthy and peaceful 2017,
Mandy.
Christmas Flowers
I would like to thank everyone on the flower rota for their contributions to decorating St Mary's during this year. It is always lovely to see seasonal arrangements when we come to church on a Sunday morning.
If you would like to join us please come along on Friday 23 December at 9.45am when many hands make light work as we decorate the church for Christmas. As you know, there are no flowers during Advent so the Christmas flowers help to spread the joy of the Christmas message.
I am now working on the rota for next year so please get in touch with me if you would like to help.
Thank you. Fiona.
[antibot mailto="[email protected]"] or mobile: 07866 485269.
A Tribute to Les Hoffman
We are very sad to announce the death of Les Hoffman in October at the age of 93. Les was a regular member of the congregation at St Mary's and he will be greatly missed. The following tribute has been reproduced by kind permission of the Club Archivist of the Ilford & West Essex Model Railway Club, of which Les was a member.
Les was born in Limehouse in the borough of Stepney in July 1923. He left school as soon as his parents allowed at age 16. He worked at a number of engineering companies including F Atkinson & Sons as a Turner Improver before being called up in 1942, when he became an Air Fitter with the Fleet Air Arm in Scarpa Flow, based in the Orkney Islands. Following demob he attended East Ham technical college receiving 'Higher Grade' National Certificate in Mechanical Engineering. Working at Loders & Nucoline in Silvertown, part of Unilever, he became Chief Draughtsman.  Les was living at home until he married Doreen (much to the relief of his father) at 37 years of age in 1960. He had converted the covered side entrance to the house, into an Engineering workshop with an array of machinery down one side together with a well-equipped work bench.
Prior to meeting Doreen, his wife, the other great love of his life was cycling. During his youth and later years he joined a number of cycling clubs, took part in 50 mile races and toured all over Europe, England and Ireland with fellow club members.  Deciding that he wished for longer holidays so he could spend more time on his beloved model railway hobby he left industry and embarked on a major career change. At the age of 48 he entered the world of teaching! He became a qualified teacher in February 1973 remaining at Upton House School teaching Engineering. He retired just before his 65th Birthday. He then commenced a small, part time, business turning model loco wheels and building locomotive engine kits to order whilst building the odd locomotive, carriages and freight wagons for himself and became well known within railway modelling circles and membership of at least four societies.
Les moved to West Bergholt about 20 years ago when he retired from teaching. He and his wife purchased a bungalow in the village and added a small shed for a workshop to the back garden. Les went along to the recently formed North Essex Guild O Gauge Group meetings straight away after moving. Doreen took every opportunity to return to Ilford to visit friends which enabled Les to attend the meetings of the IWEMRC 7mm Section.
Les was an outstanding model engineer. He did work for numerous individuals and the North Essex Group and his skills on the lathe were legendary. He had a following in the Gauge O world of folk who appreciated the quality of his craftsmanship. He wrote articles in the MRN and Model Railways as well as the Guild Gazette. He always was keen to pass on his knowledge where he could. He would attend as a demonstrator at the Colchester model shows and would show metal working and track building to the public
In summary he was a very kindly person. He was constrained by his wife's illness which prevented him from many things he really would have liked to undertake. When he was widowed, he was again enabled to join in for trips to the Guild shows and to Reading and other places. He would attend local members running sessions and and greatly enjoyed the banter.  It was always a pleasure to be in his company and he was always grateful for the support he received from many others giving him the ability to be taken to events he otherwise would not have been able to attend on his own. Les was never short of conversation, and for his age had a remarkably active brain. He was an avid Guardian reader and was quite political in his views.
I know he was devastated when he had his driving licence revoked in his late eighties due to deteriorating vision, but he was able to transfer his driving skills to his mobility scooter which he used to get to the local pharmacy, helping to keep them in business, paper shop, the co-op and Church. After the death of his wife in 2008 he became a regular attender at St Mary the Virgin Church, West Bergholt and became the oldest parishioner to be baptised (full immersion) at the age of 92! The Rev Mandy Elmes conducted a simple and thoughtful funeral service that was in keeping with one of life's real gentlemen.
Ring in the New! – Bishop Stephen's New Year Message
"Ring out the old, ring in the new!" goes the saying – as though the old year was something to be chucked into the nearest rubbish bin.
Of course the New Year gives us a chance to plan and hope for what it may bring. But we all know that nothing mystical happens at the stroke of midnight. Nothing removes the challenges we may need to face, the world we witness in its brokenness as well as its beauty, with all its separateness and disunity as well as its love and togetherness.
Might there be another way of looking at the old year? Instead of just throwing it away, perhaps we should try sorting the items from the past that can be recycled into a separate bin so that we help make a better future.
So as well as a time of looking forward, the New Year can also be a time to pause, reflect and take stock of what has gone before. A time when we can think about our own personal share in building a better place to belong, when we can pray for peace, act to end suffering and show friendship with each other, our families and the communities we live in.
Then as the New Year dawns, we can be refreshed and rejoice in celebrating our own contribution to building a better place for all God's creation.
And, if we place God at the heart of our reflections, we will be strengthened in our resolve: "I can do everything through Him who gives me strength" (Philippians 4:13).
Wishing you a peaceful and blessed New Year.
Stephen Cottrell – Bishop of Chelmsford
Services & Other Dates
(BUGS – Bergholt Under God – is St Mary's Sunday school for children aged 5 – 11).
Sunday 11 December
9.30am
Messy Nativity (St Mary's) Something for all ages in this
informal and friendly festive family service.
11.00am
Gift & Parade Service with the uniformed organisations, all welcome.  (Methodist Church).
12.00 – 2.30pm
Christmas Tree Festival. Come and admire the Christmas trees decorated by village groups and enjoy a glass of Mulled Wine & Mince Pies at St Mary's Old Church.
4.30pm
Evening Prayer Service (St Mary's).
Tuesday 13 December
11.00
Village Communion (St Mary's).
Wednesday 14 December
10.30am – 12.00
Coffee Morning (Methodist Church).
Thursday 15 December
9.00am
Coffee (St Mary's).
2.30pm
5Ts (St Mary's).
Friday 16 December
6.15 – 7.30pm
Carol Singing in aid of Action for Children, outside Co-op.
Sunday 18 December
11.15am
Holy Communion with BUGS (St Mary's).
2.30pm
Candlelight Carol Service at St Mary's Old Church.
4.00pm
Carol & Christingle Service, All Saints, Great Horkesley.
6.30pm
Candlelight Carol Service followed by coffee & mince pies (Methodist CHurch).
Thursday 22 December
10.30am – 12.00
Christmas Coffee & Craft, Children 0-11 years old, please bring a parent.   (Methodist Church).
Friday 23 December
7.45pm
Decorating the church for Christmas.  We will be decorating St Mary's for Christmas – all helpers welcome! If you can help, please contact Fiona: [antibot mailto="[email protected]"].
Christmas Eve
2.30pm
Crib service, St Peter's Boxted.
3.00pm
Crib Service (St Mary's).
4.00pm
Christingle, St Mary's, Langham.
5.30pm
Welcome to Christmas, St John's, Great Horkesley.
6.45pm
Carol Service (St Mary's).
11.00pm
Midnight Communion, St Mary's, Langham.
11.30pm
Midnight Communion at All Saints, Great Horkesley.
Christmas Day
9.30am
Christmas Communion (St Mary's).
9.30am
Christmas Communion, St Peter's, Boxted.
Sunday 1 January
10.00am
Joint Service at St John's, Great Horkesley.
Sunday 8 January
 9.30am
Messy Church no BUGS (St Mary's).
4.30pm
Evening Prayer Service (St Mary's).
Tuesday 10 January
11.00am
Village Communion (St Mary's).
Sunday 15 January
11.15am
Holy Communion with BUGS (St Mary's).
Thursday 19 January
7.45pm
PCC Meeting.
Friday 20 January
7.45pm
Youth Celebration Service (St Mary's)
Special Joint Service led by the Wired and Langham & Boxted Youth Groups.
Sunday 22 January
9.30am
Morning Worship with BUGS (St Mary's).
Saturday 28 January
8.30am
Women's Breakfast at the White Hart.
12.45pm
Senior Citizens Lunch.
Sunday 29 January
9.30am
Joint 3 Parishes service at St Mary's Church, Langham.
Bible Readings