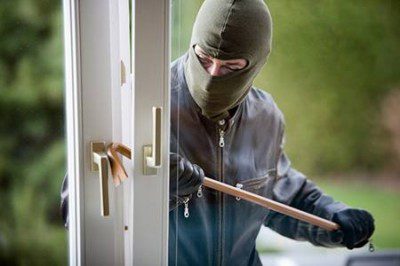 Village Crime Wave
The past two months have seen a veritable Crime Wave in the Village with no less than 11 13 properties being entered illegally resulting in burglaries and thefts.  Some of these have also resulted in 3 vehicles being removed.  Vehicles themselves are also susceptible with four eight having been entered illegally and contents stolen. [Updated 15/11/17].
What Can You Do?
There are three things that spring to mind:
Help Re-establish a Neighbourhood Watch Group
For many years, from 1987 in fact, the village had a very active Neighbourhood Watch Group (link to archive webpage).  Over four years ago now the group became inactive as the local Coordinator retired after many years.  The Parish Council have identified the need for local Neighbourhood Watch Schemes in their Neighbourhood Planning activities – if you are interested in helping out on this please contact the Parish Council.  Colchester has a very active Neighbourhood Watch Community with much useful information on their website.
Reduce the Risk of Burglary
three steps to take that will reduce the risk of being a burglary victim:
Is there clear unobstructed access to the rear? Burglars will prefer to gain access out of sight at the rear. Where possible fence and gate access to rear gardens with 1.8m close boarded wooden fencing, top this with some trellis and/or spiky toppings (spiky toppings require a warning notice). Ensure the gate is securely locked. Consider some defensive planting, something like Berberus, Pyracantha or Hawthorn around perimeter fencing and in trellis.
Doors: – Wooden doors ; in addition to the "Rim Lock" fit use a five lever mortice lock. Most UPVC and composite doors use a multi locking system, make sure you know how to use it. Pulling the handle up will engage all the locks but in some cases will only lock the centre lock,  to lock all the mechanism in place you must use the key (if in doubt try it before the burglar does).
Make your home appear occupied even when you are out. Simple things like lights on timers and "Fake TV" for the evenings, you can also get a timer that fits over your light switches (search on the internet for light switch timer). During the day leave a radio on, boots outside the back door, vacuum cleaner out with the lead going out of sight (not plugged in though), newspaper over the arm of the chair with a drink on the table and a pair of spectacles, the list goes on.
Naturally these are but a few measures you can take that will reduce your risk and depending on the property there may be others that also reduce the risk of being a burglary victim.  For more advice about preventing burglaries, click here – http://www.essexinfo.net/colchesternhw/homes/.
Protect Your Vehicles
Did you know that…
Most vehicle crime is preventable.  It can take as little as 10 seconds for a thief to steal something from your car.  If at all possible, leave nothing on view.
Never leave valuable items in your car, including sunglasses, the removable radio cover and your Sat Nav.  Do you really need all those things you keep in the glove box?
Wipe away the Sat Nav mark on your windscreen.
Consider fitting anti-tamper screws to your number plate.
Never leave your car keys where they can be seen from the front door.
Vehicle common sense
Always
Close the windows and sunroof; lock the doors and activate any security devices when leaving your car unattended.
Park with care, particularly at night or if you are leaving the vehicle for a long time.  If possible, park in a busy, well-lit area.
Never
Leave cash, credit cards, chequebook, mobile phones, vehicle documents or other valuables in the car.
Leave your keys in the car, even for a second – treat them as you would your cash and credit cards.
Secure your vehicle, or risk losing it
Immobilisers
Electronic engine immobilisers prevent your vehicle from starting and are the best way to stop thieves. Only buy security devices that are approved by either Thatcham, the Motor Insurance Repair Research Centre on 01635 868855, www.thatcham.org, or by Sold Secure on 01327 264687, or visit www.soldsecure.com. Have it professionally fitted either by your car dealer or by an installer approved by the Vehicle Systems Installation Board.
Alarms
Alarms help to deter thieves from stealing your car, or breaking into it. For more information about alarms, contact the Vehicle Security National Helpline on 08705 502006, or find an approved installer through the Vehicle Systems Installation Board at www.vsib.co.uk
Property and equipment marking
Etching your Vehicle Identification Number (VIN) or registration number onto your windscreen, windows and headlights provides an additional visible deterrent.
Property mark your equipment, such as stereos and satellite navigation systems, with your postcode and house number. Make a note of the make, model and serial number and register it at the National Property Register, visit: www.immobilise.com
Steering locks
Steering locks are a very visible deterrent and are ideal also for older cars. Fit a Thatcham-tested lock that meets Category 4 approval.
Don't give thieves a motive.
Keep your valuables safe. Remember, many thieves aren't even after your car, they're looking to steal the valuable possessions you've left on display in your vehicle. In fact, every year, more cars are broken into than are stolen. The simple advice needs to be repeated as it will help you keep your belongings out of the hands of criminals:
Never leave valuable items such as satellite navigation systems in your car overnight, even if it is parked in your driveway. Most thefts of and from vehicles happen when they are parked outside the home.
When removing your satellite navigation equipment, don't forget to erase the suction mark it leaves on your windscreen.
Keep bags and other valuable belongings out of sight and lock your doors or wind up your windows when stationary or in slow moving traffic. Thieves can lean in and steal your things in just a couple of seconds.
Advice about motorcycles and cycles
To secure your motorbike, use a steering lock and steel cable, or D-lock to attach your bike to security rails or a ground anchor.
For extra security, have an alarm and immobiliser fitted.
To secure your bicycle, buy a good quality D-lock or combination lock.
When leaving your bicycle unattended, lock both wheels and remove detachable items like lights.
Security mark your bike frame.