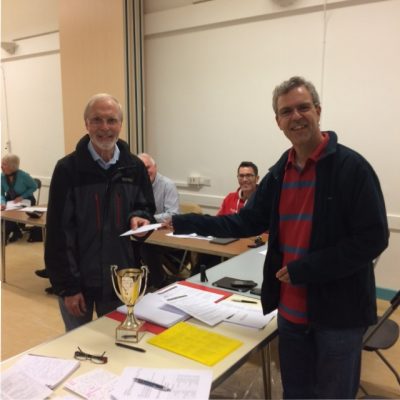 Village Bulletin Quiz 2016 Results
Fourteen teams entered the Village Bulletin Quiz held on Saturday 8th October in the Orpen Hall.  Together with a raffle and a very popular game of 'Human Bingo', the event raised £336 for the Colchester branch of the Parkinson's UK charity.
Chris Stevenson, Chairman of the Parish Council, presented the cheque at this week's Council meeting.  Will Owen, who also attended the quiz, expressed his gratitude for the donation on receiving the cheque on behalf of Parkinson's.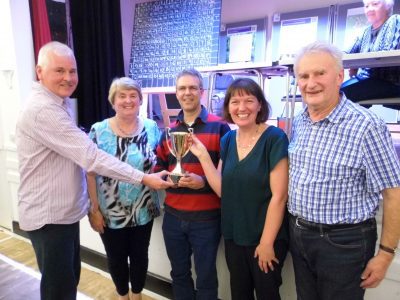 The Parish Council team of Phil Spencer, Chris Stevenson, Laura Walkingshaw and Harry Stone won this year; apparently this was not a fix.   🙂
Second & third placed teams were 'The Dixters' and 'The Gardeners Association'.
Susan Leng, quizmaster, and other organisers and Bulletin Team helpers also attended for the presentation.  The Parish Council thanked the team for their hard work in running such an enjoyable evening.