St Mary's Update – 5th March 2018
St Mary's Church update for 5th March provides listings of services and other events and news.  This update includes Lent Group, Mothers' Day, Table Top Sale, Heathlands Art Exhibition and a vacancy for a Church Treasurer.
Who Let the Dad's out?
Sunday 11th March is not your regular Messy Church, it's a chance to do Mothers' Day differently—informal worship with café-style breakfast, music, games, crafts, puppets and dads!  Starts at 9:30am, everyone is welcome.
3 Parishes Lent Group – 'We Shall Be Changed'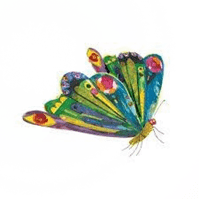 You are warmly invited to join this series of Lent groups on 6th, 13th & 20th March at 8.00pm in St Mary's Church Hall, West Bergholt.  Lent is more than simply giving up something for a month; it is an opportunity to encounter Christ in a wholly new way.
Using a study booklet called 'We shall be changed' by Keith Duke, we will be thinking about the things which may prevent us from truly transforming on an emotional and spiritual level.  We will reflect on our experiences of rebirth, and examine the deserts of our lives and how to find God in that wilderness.
Each session starts with tea/coffee and biscuits and will include a time for worship, silence, and discussion, alongside prayers and liturgies from the Celtic tradition.
The study booklets will be provided but donations towards the cost would be much appreciated. For more information, please contact Liz Dixon, 01206 243683.
Heathlands School Art Exhibition
Heathlands School will be displaying their artwork in the church between 9am and 4pm on 15th & 16th March.  All visitors are welcome. Refreshments will be available each day between 2-4pm
Table Top Sale
Do you enjoy tracking down a bargain or need to find a home for good condition children's books, toys, games and DVDs? On Saturday 17th March, 2:00-4: 30 pm, our WIRED youth group are holding a table top sale in the Church Hall; this is part of our Families Worker Fundraising.
We will be selling toys, games, children's books and DVDs but not general bric-a-brac; we will also be selling tea, coffee, cake etc.
We will be taking donations of toys, games, books & DVDs on Thursday 15 March between 9-11am in the church office and from 1pm on Saturday 17th in the hall.  The sale will start at 2pm, for more information, contact Rachel via [antibot mailto="[email protected]"].
Good Friday
We will be following the cross through Colchester Town Centre in a silent Walk of Witness.  As we walk we will be praying for peace in our town.  Meet in Essex Street (off Headgate) at 11:45 am to start to walk through the town at 12 noon finishing at Lion Walk.
Church Treasurer Vacancy
St Mary's current treasurer is stepping down after the annual meeting in April so the Church is looking for someone to take on this role. If you are good with figures and would like to do something worthwhile for the local community, they would love to hear from you!  For more details on what the job entails, please contact  Liz Dixon on [antibot mailto="[email protected]"].
Services & Other Dates
All events are at St Mary's unless stated otherwise.  Kids' Church is our new form of Sunday school for children.  Services at St Mary's unless stated otherwise.
Communion at St Peter's, Boxted
| | | |
| --- | --- | --- |
| Tuesday 6 March | 8.00pm | Lent Group. |
| Friday 9 March | 7.45pm | Wired. |
| Sunday 11 March | 9.30am | Mothering Sunday Messy Church (no Kids' Church). |
| | | Communion at St Peter's, Boxted. |
| | 11.15am | Mothering Sunday Parade Service at St John's, Gt Horkesley. |
| Tuesday 13 March | 8.00pm | Lent Group. |
| Thursday 15 March |  9.00am | Heathlands School Art Exhibition in the Church. |
| Friday 16 March |  9.00am | Heathlands School Art Exhibition in the Church. |
| Sunday 18 March | 8.00am |  Communion at St Peter's, Boxted. |
| | 9.30am | Family Service at St Mary's, Langham. |
| | 11.15am | Holy Communion led by Mandy Elmes, with Kids' Church. |
| | | Morning Praise at St John's, Gt Horkesley. |
| Tuesday 20 March | 8.00pm | Lent Group. |
| Thursday 22 March | 7.45pm | PCC Meeting. |
| Sunday 25 March | 8.00am | Communion at Saints', Gt Horkesley. |
| | 9.30am | Praise on 4 Café Church – Palm Sunday. |
| | | Communion at St Peter's, Boxted. |
| | 11.15am | Service 4 All at All Saints', Gt Horkesley. |
| Thursday 29 March | 8.00pm | Maundy Thursday Communion at St John's, Great Horkesley. |
| Friday 30 March | 11.45am | Walk of Witness from Essx Street. |
| | 12 noon | Good Friday Service. |
| | 7.30pm | Good Friday at the Mercury Theatre "Poured out for many" – Guest Speaker Rev Lynsey Heslegrave. |
| Saturday 31st March | 9.45am | Decorating Church for Easter. |
| Sunday 1 April | 9.30am | Easter Sunday Communion. |
| Sunday 1 April | 9.30am | Easter Sunday Communion Service. |
| Saturday 7th April | 12.45pm | Senior Citizens' Lunch. |
| Sunday 29 April | 9.30am | Joint 3 Parishes Service at St Mary's, Langham. |