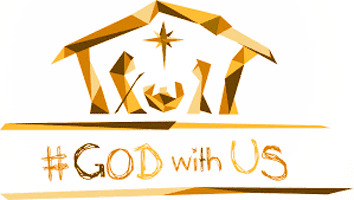 St Mary's Update – 19th December 2017
St Mary's Church update for 19th December provides listings of services, bible readings and other events and news such as appointment of family worker, Christmas Services and a special Afternoon Tea.
Family Worker Appointed
St Mary's are delighted to announce the appointment of Jo Jeffery as their new Family Worker.  Jo will be commissioned at a special 3 Parishes Service on Sun 7 Jan @ 9.30am at St Mary's Church, Langham.  If anyone would like a lift, please contact Liz in the church office 01206 243683.
Alternative Christmas Card
As in previous years, there is a shared Christmas card in the church office for anyone who would like to donate money to the Children's Society in lieu of sending individual Christmas cards to each other.
Christmas Services
All are warmly invited to join Christmas Services at St Mary's:
Christmas Eve 3 pm Crib Service,
Christmas Eve 6.45 pm Carol Service,
Christmas Day 9.30 am Family Service,
New Church Opening Times
After Christmas, the church opening times, for those who would like a quiet space to reflect or say a prayer for someone, will be amended to Monday, Tuesday, Thursday & Friday between 9am-1pm.
Afternoon Tea Event
Treat yourself and/or a friend to a very special Afternoon Tea on Saturday 17th February! Tickets are £10 and are on sale now, from the church office or on Sunday mornings. Limited places available so book now to avoid disappointment!
Services & Other Dates
All events are at St Mary's unless stated otherwise.
| | | |
| --- | --- | --- |
| Saturday 23 December | 9.45am | Decorating church |
| | 11.30am | Crib service rehearsal |
| Sunday 24 December | | No morning Service! |
| | 2.30pm | Crib Service at St Peter's Boxted. |
| | 3.00pm | Crib Service |
| | 4.00pm | Christingle at St Mary's Langham. |
| | 5.30pm | Welcome to Christmas at St John's GH. |
| | 6.45pm | Carol Service |
| | 11.00pm | Midnight Communion at St Peter's Boxted. |
| | 11.30om | Midnight Communion at All Saints' GH. |
| Monday 25 December | 9.30am | Christmas Day – Family Service |
| | | Christmas Communion at St Mary's, Langham. |
| Sunday 31 December | 9.30am | Joint Service at St Mary's with WB Methodist and Great Horkesley Churches |
| | | Sung Communion at St Peter's Boxted. |
| Tuesday 2 January | 8.00pm | Home Group (Michael Foster) |
| Sunday 7 January | 9.30am | 3 Parishes Commisioning Service for new Family Worker at St Mary's Langham. |
| Monday 8 January | 1.30pm | Gill's Home Group |
| Thursday 11 January | 7.30pm | PCC Meeting |
| Friday 12 January | 7.45pm | Wired |
| Saturday 13 January | | Marriage Preparation Day |
| Sunday 14 January | 9.30am | Messy Church |
| Wednesday 14 February | | Ash Wednesday Communion |
| Saturday 17 February | 2pm-4pm | Afternoon Tea Event |
Sunday Gospel Readings
| | | |
| --- | --- | --- |
| Date | Reading | Theme |
| Sunday 24 December | Luke 1:26-38 | The birth of Jesus foretold |
| Monday 25th December | Luke 2:8-20 | The Angel appears to shepherds |
| Sunday 31 December 2017 | Luke 2:15-21 | Shepherds go to Bethlehem |
| Sunday 7 January 2018 | Mark 1:4-11 | The Baptism and Testing of Jesus |