Voter ID, Roadworks & Odd Smells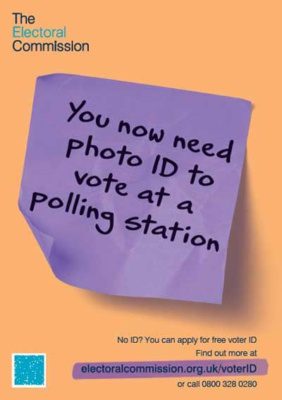 First, Voter ID, but if you want to skip to A12 Roadworks starting on 4th February, click this link. If you want to see where all upcoming roadworks are visit this page on our website. If you are wondering what the unusual smell is click this link.
Photographic Voter ID Now Required
The Council Elections taking place on 4th May 2023 will be the first at which registered electors will need to show an approved Photo ID in order to vote. If you don't have a valid ID you can apply for a free Voter ID Card.
Your Photo ID doesn't have to still be 'in date' as long as it still looks like you so expired Passports etc… can still be used.
Valid Photo IDs include:
UK, Crown dependencies, British Overseas Territories, Commonwealth or EEA Passport,
UK, Crown dependencies or EEA Driving Licence (full or provisional),
Blue Badge Holder,
Biometric Immigration Document,
Defence Identity Card,
National Identity Card,
Voter ID Card.
Valid Photo IDs might include the following:

Proof of Age Cards – only those with a Proof of Age Standards Scheme Logo (PASS) will be valid,
Concessionary Travel Cards – only the following are valid:

Older persons Bus Pass,
Disabled Person's Bus Pass,
Oyster 60+ Card,
Freedom Pass,
Scottish National Entitlement Card,
60 and Over Welsh Concessionary Travel Card,
Disabled Person's Welsh Concessionary Travel Card,
Senior SmartPass issued in Northern Ireland,
Registered Blind SmartPass or Blind Person's SmartPass issued in Northern Ireland,
War Disablement SmartPass issued in Northern Ireland,
60+ SmartPass issued in Northern Ireland,
Half Fare SmartPass issued in Northern Ireland.
If you don't have one of these
You need to register to vote before applying for a Voter Authority Certificate. If you don't have a valid ID then in order to vote on 4th May you will need to apply for a Voter Authority Certificate by 5 pm on 25th April. You can apply online at voter-authority-certificate.service.gov.uk.
A12 Improvements for the next 4 months
National Highways will be carrying out improvement works on the A12 between Junctions 25 (Marks Tey Interchange) and 33 (Copdock Roundabout). This work will be undertaken overnight between 9 pm – 5 am with traffic being re-routed through local road networks.
This work will start on 6th February and is hoped to be completed by late June. It will include safety barrier replacement, drainage renewal, resurfacing, replacement of road markings, studs and other routine maintenance activities.
The first phases are as follows:
A12 junction 29 to 31, northbound only
Monday 6th February to Friday 10th February 2023
Northbound traffic will be diverted off A12 at junction 29 to A120 Crown Interchange to follow the A1232 and A137 before joining the A14 at junction 56.
A12 junction 32 to 29, southbound only
Wednesday 15th February to late April
Southbound traffic will be diverted from the A14 at junction 56 to follow the A137 and A1232 towards the A120 Crown Interchange before joining the A12.
What's that smell?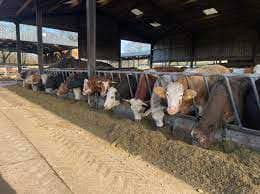 During the course of the winter months, most of the cattle at Newbridge Mill are kept in the farm buildings at the bottom of Newbridge Hill or the top of Argents lane.
The cattle need to be regularly mucked out in order to keep the livestock in good living conditions. There is only a limited amount of room at the farm to hold the farm yard manure (FYM) so it is transported to the fields when conditions allow. I.e. When the fields are dry enough (or frozen!) to cart and if there are staff available to cart the FYM to the fields. These manure heaps are situated on the fields in accordance with the Environment Agency. The manure is then spread on the field after a particular date as specified by the Environment Agency.
Manure Helps Reduce Reliance on Manufactured Fertilisers
This manure replaces a lot of manufactured fertiliser and also has the benefit of increasing the soil organic matter. This in turn increases the soils ability to 'capture carbon' from the atmosphere which is integral to reducing greenhouse gasses.
We regularly analyse our manure to see exactly what it contains and will apply it accordingly in order to make the most of this natural fertiliser.
Reducing Carbon
Around 12 months ago we have started adding recycled paper into the cattle bedding as well as the usual straw based bedding. The decision to do this has been driven by a few factors. One of these is the desire for the farm business to have a negative carbon footprint. By using the recycled paper as opposed to straw, we are achieving this. The farm is capturing more CO2 through its management, use of recycled products, reducing the use of manufactured fertiliser as well features such as hedgerows, grassland, woodland and cultivation techniques.
Paper has changed the smell
One effect that using the recycled paper seems to of had is that the manure does smell differently to the 'usual' straw based manure. When we analysed the muck, it did show to have a higher nitrogen content than the straw based muck. Good for growing crops!
Unfortunately this has meant that when we have been carting this manure to the fields, the smell is more noticeable than usual and the same will be observed in the spring when it is spread before being incorporated into the soil, prior to the following crop being drilled. This will be late March/early April.
Because of regulations that we adhere to, manure has to be rotated round the fields that we farm with a maximum limit of how much per acre can be applied. This means most fields that we farm will have to have muck applied at some point in a rotation.
Coupling this with the fact that some of fields this year that are having muck applied are in quite close proximity of the village (some are also further afield), attention has been drawn to this practice more so than usual.
Not a Gas Leak
I can only assure you that the smell is in fact cattle manure and not a gas leak or human waste (this is one manure that we have never spread) and we are happy to discuss this further with any locals.
We are more than happy to notify residents on the West Bergholt hub on Facebook when we will be carting or spreading manure going forward.
The manure that we have supplied the allotments and also supply the charity group, Colchester Young Farmers, for their muck run is from manure that is straw based and we are more than happy to continue providing this manure to both bodies as well as anybody in the local vicinity that would like some.
Kindest regards
Newbridge Mill