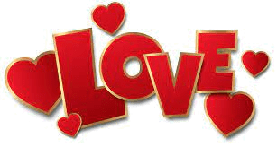 This edition of St Mary's News starts with "hopes for 2023″Love is all around me", and continues with other news including:
Love Is All Around Me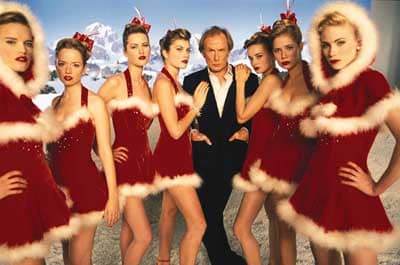 'I feel it in my fingers, I feel it in my toes, Christmas is all around me and so the feeling grows'
… say the lyrics of the Christmas film, which has just celebrated its 20th anniversary, Love Actually.
It doesn't seem five minutes since we were celebrating Christmas, and yet in the world of advertising and card manufacture, we have definitely moved on, into a season more appropriately linked to the original lyrics of the song, first performed by the Troggs in 1967 'I feel it in my fingers, I feel it in my toes, Love is all around me, and so the feeling grows.'
Valentines Day
Love is all around me … well as we celebrate Valentines Day in February, it can certainly seem like the shops are full of heart shaped gift boxes, cards with suitably romantic, some might say 'soppy' sentiments, and roses selling at vastly inflated prices, ready to give to our beloved.
But for most of us, perhaps it doesn't always feel like love is all around me. I am blessed to still be married to my husband, to still share a loving home, but it is not always a bed of roses, and for some, sadly, when there has been a break down in a marriage, a death of a loved one, or the sense that that long term loving relationship has simply passed you by … it might be hard to believe that Love is all around us.
The Love of God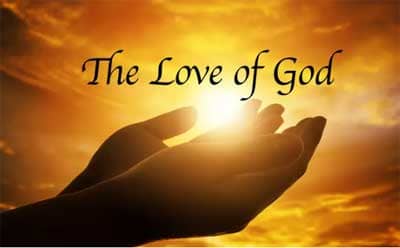 And yet of course it is. Not necessarily the love of friends and family, but more importantly the love of God, a love which as the lyrics go on to say, is written on the wind, and everywhere I go. We cannot escape the love of God, try as we sometimes might. He is the loving heavenly father of the prodigal son, who is always there waiting, to embrace us and welcome us back to his all-encompassing love.
Paul puts it like this, in his letter to the Ephesians
'I pray that you, being rooted and established in love, may have power together with all the saints, to grasp how wide and long and high and deep is the love of Christ, and to know this love that surpasses knowledge – that you may be filled to the measure of all the fullness of God.'

Ephesians 3:17-19
So as our shops are full of Valentines gifts and cards, remember that love is always all around us, we are always totally surrounded by the love of God, I pray that we will recognise that love day by day in our lives.
May God Bless you
Heather
FISH Club

Looking for things to do with your children during school holidays?
Come along to FiSH, (Food in School Holidays), and enjoy a hot meal and lots of fun craft activities and games. The sessions are free, and open to all families, but for catering it is helpful if you book with the parish office (01206 243683 or [email protected]).
Children must be accompanied by an adult please.
The next session is on Monday 13th February @ 11.30am-2pm.
Pancake Party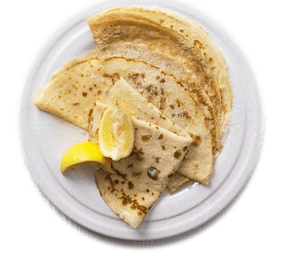 Join us at The Rectory, for a Shrove Tuesday Pancake Party, on Tuesday 21 st February, 7.30 – 9.00pm. Everyone is very welcome and special dietary requirements will be catered for.
This is primarily about having fun together, but there is also a suggested donation of £3 per person, which will go to Christian Aid.
Church Hall Decoration
Plans to rebuild the Church Hall are progressing and have reached the planning application stage. In the meantime, however, we plan to spruce up the existing hall by decorating the walls and replacing the carpet and curtains. We are therefore planning to paint the inside of the hall on 17th and 18th February, between 9.30 am & 4 pm and would be grateful for volunteers to help with the task. Equipment and refreshments will be provided! Please contact Peter & Caroline Finlay if you can help at all.
Church Heating Update
We have some good news about the church heating! The heaters in the church hall have now been replaced so it is much warmer in the hall now. A decision has also been reached on how best to replace the broken heaters in the main church. Tenders will now be invited for the work and in the meantime, we have been holding some of our Sunday morning services in the church hall where it is warmer!
Wedding Celebration
This year's Wedding Preparation afternoon, for couples getting married in the 6 parishes churches in 2023, will be taking place on the 26th February in St. Mary's Church hall. This will be followed by a special service celebrating marriage, at 6pm in the church, and all are very welcome to come to that service.
Services & Other Dates
| | | |
| --- | --- | --- |
| 5th February | 9:30 am | Morning Worship with Baptism |
| 12th February | 9:30 am | Messy Church |
| 19th February | 9:30 am | Holy Communion |
| 21st February | 7:30 pm | Pancake Party at the Rectory |
| 22nd February | 8:00 pm | Ash Wednesday Communion at St John's, Great Horkesley |
| 17-18th February | 9:30 am | Church Hall Decorating Party |
| 19th January | 7:30 pm | Licensing of Rev Anne Mason (St John.s Gt Horkesley) |
| 26th February | 9:30 pm | Café Church |
Our Team at St Mary's
Priest in Charge: Revd. Heather Wilcox
email:

[email protected]


tel: 01206 240906 or 07503 151715
Assistant Priest: Revd Anne Mason
email: 

[email protected]

.
tel: 07895 970834 (Sunday & Tuesday – Thursday).
Church Wardens:
Peter & Caroline Finlay, —

[email protected]

or 07926 387551 and
Kate & Stephen Penrose, — 07973 421306
Licensed Lay Ministers (LLMs):
Richard Chadborn—01206 240541;
Michael Foster—01206 241022;
Joy Budden—01206 241871;
Liz Dixon—07914 001212.
Parish Evangelist
Ron Seymour—01206 272579.
Church Administrator:
Donna Luxton — 01206 243683,
email:

[email protected]

.
Church Office Hours — Monday – Friday 10 am – midday.
Hall Bookings:
Nicole Long—01206 240443.
Newsletter Editor:
Liz Dixon
tel: 07914 001212
email:

[email protected]

.
Website: Stmaryswestbergholt.co.uk
Follow us on Facebook:
www.facebook.com/stmaryswestbergholt.