BYG Goodbye to Amber
A lot has been happening at BYG since the return from summer holidays.  They have had some special evenings, including the now annual "chocolate night".  White Watch from the Fire Brigade, based in Colchester, also paid BYG a visit in October and demonstrated their fire tender complete with flashing lights!  Thanks to Stephen Smith and his colleagues for coming along.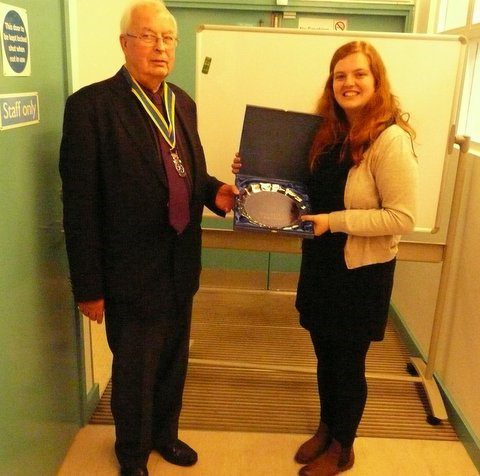 October also saw some once-off activities including "what's in the nappy?" (luckily all edible!) and some baby competitions, to mark Club Leader Amber's last evening before leaving to have her baby.  The children also wrote her a card and made a small presentation to Amber, as well as entering a competition to guess things like the baby's name!
Committee Changes
At the AGM on 12th October the long standing committee all stood down.  After some hard work behind the scenes BYG are delighted to confirm that there is now a new committee in place to take BYG into 2018 and beyond.
Existing volunteer Jamie Bowden has agreed to become Club Leader; Ewan Harding-Payne, Matthew Slark and Luke Bloomfield will support Jamie as Assistant Leaders.  The other Officers on the new committee have also been confirmed:
Chris Lemmon, Chairman,
Alex Everitt, Secretary,
Celine O'Brien, Treasurer,
Yennifer King de Pleasance, Membership Secretary ,
Rachal White, Child Welfare, and
Rick Streatfield, Volunteers' Co-ordinator
No doubt Rick will be approaching a few people to boost the number of volunteers staffing Club evenings!  Sam Machin will be ensuring that the tuck shop is fully stocked with all those lovely things the children like, and Katie Pullen will be continuing in her role as the liaison officer for the Essex Boys & Girls Club.
Thank You
The new BYG team would like to thank all the outgoing committee and volunteers for establishing BYG over the last 9+ years.  They are handing over a thriving Youth Club.  Special thanks to Harry Stone, Amber Pullen (Harlow), Suzanne Bowden and Jenny Church who have supported BYG since day one.  Also to those slightly more recently involved, David Bowden, Mark Pullen, Karen Blackman, Dianna Woodgate and Sally Slark.