August Crime Incidents
August saw just one incident after what at first appeared to be a quiet July, this monthly report includes the two incidents from the end of July, details of which arrived after the July update was published.
Burglary in a building other than a dwelling – Colchester Road
At some time between 09:00 on 11th July& 19:00 on 29th July, an unknown suspect gained entry to the victims insecure barn and removed a lawn mower.
Other Theft – Armoury Road
Between  19:30 on 28th and 07:15 on 29th July an unknown suspect has removed buckets which were left unattended and insecure on the field and two batteries which were inside energisers from the field at the location by unknown means.
Other Theft
Between 19:00 & 20:00 on 30th August unknown suspects drove off with the victims items in the boot of a car and made no attempt to return them despite numerous calls.
[Webmaster's note – an unusual one this which I have discussed with the Liaison Officer who is as mystified.  It is probable the victim and suspects were unknown to each other but the victim had their number, maybe they had met and some purchase transaction was taking place?  If anybody knows more I'm sure we would all appreciate enlightenment.   🙂 ]
Information Releases
Apart from the 'Smile Campaign' published separately, just two others have come through this month on the subject of pickpockets & securing sheds etc…
Pickpockets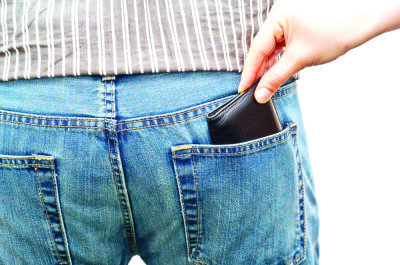 Suffolk police is currently experiencing a rise in purse/mobile phone thefts and are running an initiative to encourage awareness of pick pockets and keeping your personal possessions safe.  Be aware that this will displace the pick pockets and they may come our way so…….
Don't be a victim of pickpockets
Keep purses secure and carry wallets in an inside pocket.
Zip up hand and shoulder bags.
Carry bags in front of you with flaps against your body.
Keep straps short and bags tucked under your arm.
Don't display jewellery.
Don't show your money — keep it safely in your pocket.
Sheds, Garages, Workshops, Lock-Ups and other Outbuildings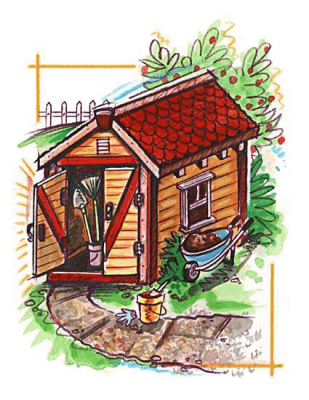 Particularly in light of the first two incidents above, Essex Police offer the following timely thoughts:
Ensure that all sheds, garages, workshops, lock-ups and other outbuildings, are in a good state of repair and that any damaged or rotten sections of their structure, which could make it easier for a thief to gain access, are repaired or replaced.
Use quality close shackle padlocks which cannot be easily levered or cut.
If you have a window in the premises, consider whether you actually need it and if not consider boarding it over securely. Otherwise, make the window opaque or cover windows to ensure the property inside is not on display.
Consider fitting key operated locks to any opening windows or screwing them shut.
Where the building is a wooden structure, consider lining the property with plywood sheeting to make it more difficult for a thief to get through without proper tools and lots of time.
Consider fitting an alarm, these are readily available from DIY stores or local locksmiths.
Chain any tools through their handles to large heavy items such as lawn mowers or cultivators. If you have neither of these fill a bucket with concrete and, using a masonry fixing, chain your tools to this.
Mark all valuables within your premises with your postcode and house number; record serial numbers of all equipment and keep the records safe.
Good security lighting, using existing lights, (consider installing a time switch or adding sensor lights).
Ensure that all sheds, garages, lock-ups or other relevant outbuildings, are securely locked and never left unlocked whilst unoccupied.