Last Orders for Trattoria Italiana
After being postponed due to the snow this event will now take place on Saturday 14th April.  The doors to the Orpen Hall will open at 12.15pm. We look forward to welcoming everyone who bought or reserved tickets.  After some cancellations there are still a few tickets available.
Original Post
The Friends' latest fundraiser involves recreating a "Trattoria Italiana" in the Orpen Hall.  You are invited to join them for a taste of Italy on Saturday 3rd March at 12:30 pm, there are still a few tickets available.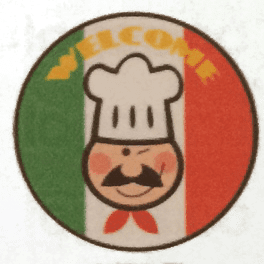 The Menu offers a choice of:
Beef Lasagne,
Vegetarian Lasagne,
Chicken Pasta Bake;
… with salad and garlic bread.
Followed by  Tiramisu or Fruit Compote, and Coffee/Tea
Tickets are just £10, or £5 for children under 12.
Pre-booking is required.  When you book, please let us know your choice of main course and dessert, and if you have any special dietary requirements.
Tickets from:  Teresa 241878       Gill 240512      Carrie 240466        Nicole 240443
Other Recent News from the Friends
To read the whole article please click on the heading…