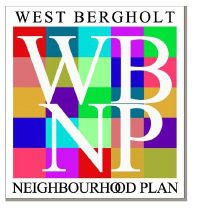 Do you want to influence the future of West Bergholt?
Are you interested in shaping your local area, deciding where new homes, shops and other facilities will go and what they might look like?  Then have your say and get involved with the Neighbourhood Plan Group.
So what's happened so far?
At the end of November 50 people gathered at the John Lampon Hall to discuss village issues with the aim of starting the process of establishing a Neighbourhood Plan for our area. The workshop proved to be a great start. The meeting divided into small groups to outline specific likes and dislikes that they felt to be important to the village. These were analysed and grouped under the following headings:-
Following the workshop more than a dozen interested residents convened the Neighbourhood Planning Group to get the Neighbourhood Plan under way.
Now this is where you come in –
… any interested village residents who would like to contribute in some way or, perhaps, find out a bit more about the project can contact the following for more information:-