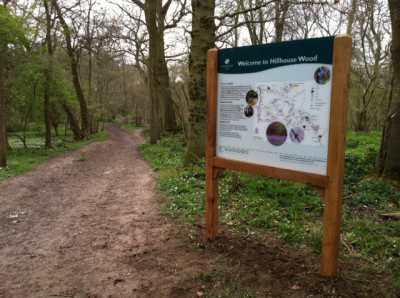 The long awaited information boards have now been installed at all three entrances to Hillhouse Wood. The main board was erected at the entrance off the track that runs past the church whilst the two smaller boards were positioned by the Woodland Trust's Site Manager, Tony Chadwick.
Thanks goes to the Woodland Trust for designing, making and installing the boards and to Colchester Borough Council and The Friends of Hillhouse Wood for providing funds for the project.
All those attending the Bluebell Open Day and Spring Nature Walk on Easter Saturday should have ample opportunity to see them together with everything else that will make this a great afternoon event.