What's On Summer 2015
Colchester Borough Council report on a number of activities throughout the upcoming Summer holidays ranging from comedy, activity workshops, events at country parks, doggy activities and more.  They advise you check their websites (links below) to find out more:
Activities at Leisure World Colchester include animation workshops, swimming, arts, crafts, dance, tennis and much more!  There's also water fun for all the family – fly down flumes, travel along a crazy river of waves, plunge down drops in the crazy outside rapids, dodge the water cannons and more in the leisure pool!  As they say:
We'll take care of the kids!
Colchester Museums have lots of fantastic events the summer, including Go Live! Week, mediaeval medicine, Roman Food, Archery and much more.  Don't forget you can visit one of our three museums where history comes alive through displays, technology and hands on activities.  Their site has a handy calendar so you can see what is on any day of the holidays.
Colchester's Country Parks offer a host of activities and events for you and your family to enjoy at from learning about foraging and making your own den or dream-catcher to wildlife and health walks. Why not make the most of warmer weather by coming along to one of our wonderful parks to enjoy all the great outdoors has to offer!
Jimmy Carr – Funny Business at Charter Hall
On Friday 31 July Charter Hall, Colchester's premier events venue, is excited to welcome back Jimmy Carr with his live show 'Funny Business'. Tickets are £25, book now at www.charter-hall.co.uk.
Street Life! presented by School of Street (SOS) are performing on Sunday 5 July and tickets are now on sale for Robot Wars: The 2015 Live Show on Saturday 19 & Sunday 20 September.
Bark in the Park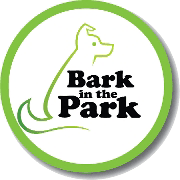 Come and have fun with your pet pooch on Sunday 9 August, from 10am in Colchester's Castle Park. K9 Aqua Sports UK, three show rings, dog agility and doggie trade stands. £5 adults, kids and dogs FREE.
Enter your dog into one of our shows, for FREE, Best Young Handler, Smiliest Dog, Handsomest Dog, Prettiest Bitch, Calmest Tail and Best Trick.
Book your dog into a show & book tickets.
Looking for something a little different?
Colchester's Visitor Information Centre has a fantastic range of guided tours so you can find out more about Colchester's fascinating history.
Listen to the lives and times of characters from Colchester's past as they take you through the dread, drama and dismay of Colchester's important history. Theme tours are great fun for all age groups!  Visit their website for themes, dates and booking information.