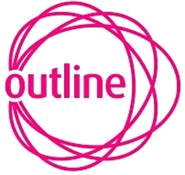 How does your garden grow?
Outline Productions are a TV Production company and the makers of BBC2's 'The Great British Garden Revival' and are currently making a brand new prime-time TV series which explores Britain's beautiful private gardens.
Are you a passionate gardener, is your garden your pride & joy, do you want to prove you've got the best garden in town?
Well, Outline are casting for people who would like to showcase their stunning, imaginative or unique gardens to the nation, no matter what style, shape or size. Does your garden represent peace and tranquility? Is your garden fit for entertaining? Are you the proud owner of a National Collection? Perhaps it's a tropical paradise or has an impressive prize winning fruit and veg patch? Outline are looking for people to apply and go head to head in a competition with other garden lovers to compare and critique who has the best garden / gardening skills and hospitality in town.
Outline would like to come to Essex for the first episode and have been identifying highly regarded and pretty villages in the county. They believe our community could be home to keen gardeners with fantastic gardens and are inviting anybody interested to contact them either by: