St Mary's Update – 21st February 2017
St Mary's Church update for 21st February provides listings of services, bible readings and other events and news such as Alpha Course, Lent, Men's Breakfast & more.
Don't forget, the church is now open on weekdays if you would like a quiet space to reflect or say a prayer for someone.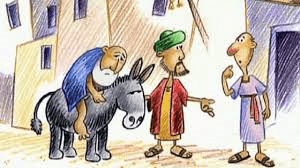 3 Parishes Lent Group
Starting 7 March 2017 8.00pm at St Mary's Church Hall
You are warmly invited to join us for a series of Lent groups when we will be exploring some of the Parables of Jesus and their relevance for us today. Dates for the sessions are:
7 March, 14 March, 21 March, 28 March & 4 April – all at 8.00pm.
The group will start with coffee/tea and biscuits from 8pm-8.15pm and aims to finish promptly at 9.15pm. Each session will involve some discussion in smaller groups.
If you would like more information, please contact Michael Foster, 01206 241022.We look forward to seeing you!
3 Parishes Men's Breakfast
Saturday 11 March 2017 – 8.30am at the Half Butt Inn, Great Horkesley
Calling all men! You are warmly invited to join us for breakfast at the Half Butt Inn, Great Horkesley, Nayland Road CO4 4ET.  There will be a full English breakfast, including cereal, orange juice, toast & tea or coffee, followed by a talk by Richard Chadborn on the subject of his passion for model railways and how it links to his own Christian faith and ministry. Please invite a friend!
The cost will be approximately £10.  It would help with arrangements if you could let Geoffrey Baker know by Tuesday 7 March if you would like to come. Geoff can be contacted on 01206 271760 or [antibot mailto="[email protected]"].
Afternoon Tea at the Methodist Hall
The West Bergholt Methodist Church are inviting older members of the community to afternoon tea.  The event takes place at the Methodist Church Hall on Sunday 17th July starting at 3pm.  Particularly aimed at those who are elderly, living alone and with no nearby family or friends this will bring together those in similar circumstances.  Read more here.
Women's World Day of Prayer
Friday 3 March at 12.30pm – West Bergholt Methodist Church
As in previous years, we will be joining with the Methodist Church to celebrate Women's World Day of Prayer on FRIDAY 3rd MARCH. This year the service will be held at the Methodist Church. There will be a Soup 'n Snack Lunch at 12.30pm in the Hall in Chapel Lane followed by the Service in the Chapel at 1.30pm.
T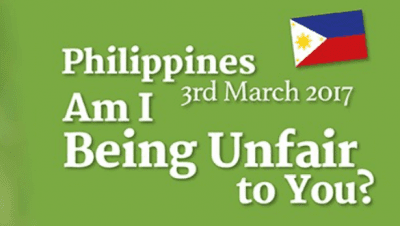 his years' service has been written by the women of the Philippines and the theme will be "Am I being unfair to you?"
In 2013, Typhoon Haiyan – named locally as Yolanda – struck the Philippine islands in the western Pacific Ocean. This is mentioned in the service but you will also hear the stories of a girl, a mother and an older woman, recounting their situations and their hopes and fears.
The service focuses on the Bible story of the workers in the vineyard: Matthew 20 v 1-16. There is a reflection on the artwork designed by Rowena 'Apol' Laxamana-Sta.Rosa.  It is very thought provoking and illustrates contrasting scenes.
ALL ARE WELCOME – Children & gentlemen welcome!
Alpha Course 2017
What? Alpha is a series of sessions exploring the Christian faith. It starts with a meal and is followed by a short talk about an aspect of the Christian faith and a chance to ask questions and talk about the issues raised.
When? We plan to run the Alpha Course over a period of 10 weeks, sometime after Easter. To help us find the best day and time to run the course, please could you contact either Rev Mandy Elmes, or Liz Dixon in the church office, by Friday 31 March.
We look forward to seeing you!
Services & Other Dates
| | | |
| --- | --- | --- |
| Thursday 23 February | 9.00am | Open House |
| | 10.00am | Home Group (Rachel Hutchings) |
| | 2.30pm | 5Ts |
| | 7.45pm | PCC Meeting |
| Sunday 26 February | 8.00am | Communion at All Saints, Great Horkesley |
| | 9.30am | Morning Worship, with Kids' Church |
| | | Communion at Boxted |
| | 11.15am | Service 4 All at All Saints, Great Horkesley |
| Wednesday 1 March | 8.00pm | Ash Wednesday Communion at St John's, Great Horkesley |
| Thursday 2 March | 9.00am | Open House |
| | 2.30pm | 5Ts |
| Friday 3 March | 12.30pm | Soup Lunch at Methodist Church followed by |
| | 1.30pm | Women's World Day of Prayer |
| | 7.45pm | Wired Talent Night |
| Sunday 5 March | 9.30am | Holy Communion led by Mandy Elmes, with Kids' Church and talk by the McCanns from OMF |
| | | Communion at Boxted |
| | 11.15am | Morning Praise at St John's, Great Horkesley |
| Tuesday 7 March | | Lent Group Starts |
| Saturday 11 March | 8.30am | Men's Breakfast at the Half Butt Inn, Great Horkesley |
| Sunday 12 March | 9.30am | Messy Church (no Kids' Church) |
| | 3.00pm | Afternoon Tea at the Methodist Church Hall |
| | 4.30pm | Evening Prayer |
| Tuesday 14 March | 11.00am | Village Communion at St Mary's |
| Sunday 19 March | 11.15am | Holy Communion led by Mandy Elmes, with Kids' Church |
| Sunday 26 March Mothering Sunday | 9.30am | Morning Worship, with Kids' Church |
| Sunday 2 April | | Annual Church Meeting |
| Thursday 13 April Maundy Thursday | 8.00pm | Communion at St Mary's |
| Friday 14 April – Good Friday | 10.00am | Devotional Service at St John's, Great Horkesley |
| Sunday 16 April – Easter Sunday | 11.15am | Communion at St Mary's, West Bergholt |
| Sunday 30 April | 11.00am | Joint 3 Parishes Service, Methodist Chapel, West Bergholt |
Sunday Gospel Readings
| | | |
| --- | --- | --- |
| Sunday 26 February | Matthew 17:1-9 | The Transfiguration. |
| Sunday 5 March | Matthew 4:1-11 | Jesus is tempted in the desert. |
| Sunday 12 March | John 3:1-17 | Nicodemus asks Jesus 'how can a man be born again?' |
| Sunday 19 March | John 4:5-42 | Jesus talks to the Samaritan women at the well. |
| Sunday 26 March | Luke 2:33-35 | Simeon prophesies about Jesus' destiny. |