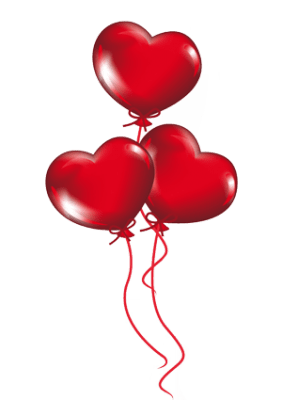 St Mary's Good News Valentine's Update
This Valentine's Day edition of Good News, St Mary's Parish Magazine, is reproduced below (together with additional material from various notices), use the links to the stories & news items.
Happy Valentine's Day!
Have you ever wondered how our custom of sending Valentine's card evolved? According to tradition, the first official St Valentine's Day was declared in 496 by Pope Galasius, in memory of a 3rd Century Roman priest, Bishop Valentine. He believed that marriage was part of God's plan and purpose for the world and so he defied Emperor Claudius' ban on soldiers getting married by marrying couples in secret. Unfortunately he met with a sticky end once Emperor Claudius discovered what he had been doing, but the night before he was executed, he passed a love note to the jailer's daughter (with whom he had fallen in love) signed "from your Valentine". And the rest, as they say, is history!
But does the celebration of St Valentine's Day need to be limited to romantic love? Maybe the ancient Greeks had a better approach when it came to expressing different forms of love. They actually had a number of different words for love including:
Philia – love between parents and children and love between friends
Ludus – playful love and banter and teasing between friends
Agape – selfless love or love extended to all people (Caritas in latin, from where we get our English word Charity)
Pragma – longstanding love for example the deep understanding that can exist between long-married couples
So perhaps we could celebrate these other expressions of love on St Valentine's Day. Not forgetting, of course, the ultimate expression of love, namely God's love for us through His son, Jesus.
Messy Church
On Sunday 12th February at 9:30, this month's theme is Jesus calming the storm.  Hope you can join us.
Other Messy Church dates upcoming are 12th March, 9th April, 14th May, 11th June & 9th July.
Annual Parochial Church Meeting
Sunday 2 April 2016 after the 9.30am service
Our Annual Church meeting will be held this year on Sunday 2 April, straight after the 9.30am Communion service.
The Annual Meeting gives us all an opportunity to review the past year and to thank those who have contributed to the life of the church. Churchwardens and members of the Parochial Church Council will also be elected.
Richard and Dorothy Chadborn will be stepping down as Church Wardens so we are currently looking for new people to take on this role. If you think you might be able to help, please contact Liz in the church office for more information. We are very grateful to Richard and Dorothy for all their hard work and dedication as Church Wardens over the last four years, since taking over from Jon Smith in 2013.
We will also be thinking about plans for the year ahead and there will be an opportunity to ask questions. Everyone is welcome to the Annual Church Meeting, but only those on the Electoral Roll may vote. If you would like your name added to the Electoral Role, please contact Sue Hart on 01206 241666 or by email: [antibot mailto="[email protected]"].
IGNITE Youth Service – A Blazing Success!
Well done to the leaders and young people of West Bergholt and Langham & Boxted youth groups for putting on a great evening on Friday 20 January. The young people devised the service themselves, the theme of which was 'new beginnings'. The evening included hot chocolate and marshmallows, drama, lively music from the band and interactive prayer stations. My personal favourite prayer station was the one where we had the chance to write down on a piece of paper something we wanted to get rid of in the coming year, and then set fire to it (in a carefully controlled and safe way of course!).
Another IGNITE! youth event will be hosted by Boxted Church sometime in the summer, so watch this space for more details.
I have included below the lovely poem read out during the service:
God built and launched this ship for you;
Upon the bridge you stand;
It's all your ship, aye, your own ship,
And you are in command.
Just what the twelve months' trip will do
Rests wholly, solely, friend, with you.

Your log book kept from day to day
My friend, what will it show?
Have you on your appointed way
Made progress, yes or no?
The log will tell, like guiding star,
The sort of captain that you are.

For weal or woe this year is yours;
Your ship is on life's sea
Your acts, as captain, must decide
Whichever it shall be;
So now in starting on your trip,
Ask God to help you sail your ship.
Women's World Day of Prayer
Friday 3 March at 12.30pm – West Bergholt Methodist Church
As in previous years, we will be joining with the Methodist Church to celebrate Women's World Day of Prayer on FRIDAY 3rd MARCH. This year the service will be held at the Methodist Church. There will be a Soup 'n Snack Lunch at 12.30pm in the Hall in Chapel Lane followed by the Service in the Chapel at 1.30pm.
T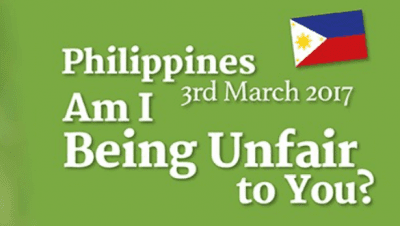 his years' service has been written by the women of the Philippines and the theme will be "Am I being unfair to you?"
In 2013, Typhoon Haiyan – named locally as Yolanda – struck the Philippine islands in the western Pacific Ocean. This is mentioned in the service but you will also hear the stories of a girl, a mother and an older woman, recounting their situations and their hopes and fears.
The service focuses on the Bible story of the workers in the vineyard: Matthew 20 v 1-16. There is a reflection on the artwork designed by Rowena 'Apol' Laxamana-Sta.Rosa.  It is very thought provoking and illustrates contrasting scenes.
ALL ARE WELCOME – Children & gentlemen welcome!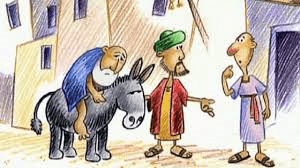 3 Parishes Lent Group
Starting 7 March 2017 8.00pm at St Mary's Church Hall
You are warmly invited to join us for a series of Lent groups when we will be exploring some of the Parables of Jesus and their relevance for us today. Dates for the sessions are:
7 March, 14 March, 21 March, 28 March & 4 April – all at 8.00pm.
The group will start with coffee/tea and biscuits from 8pm-8.15pm and aims to finish promptly at 9.15pm. Each session will involve some discussion in smaller groups.
If you would like more information, please contact Michael Foster, 01206 241022.We look forward to seeing you!
3 Parishes Men's Breakfast
Saturday 11 March 2017 – 8.30am at the Half Butt Inn, Great Horkesley
Calling all men! You are warmly invited to join us for breakfast at the Half Butt Inn, Great Horkesley, Nayland Road CO4 4ET.  There will be a full English breakfast, including cereal, orange juice, toast & tea or coffee, followed by a talk by Richard Chadborn on the subject of his passion for model railways and how it links to his own Christian faith and ministry. Please invite a friend!
The cost will be approximately £10.  It would help with arrangements if you could let Geoffrey Baker know by Tuesday 7 March if you would like to come. Geoff can be contacted on 01206 271760 or [antibot mailto="[email protected]"].
Alpha Course 2017
What? Alpha is a series of sessions exploring the Christian faith. It starts with a meal and is followed by a short talk about an aspect of the Christian faith and a chance to ask questions and talk about the issues raised.
When? We plan to run the Alpha Course over a period of 10 weeks, sometime after Easter. To help us find the best day and time to run the course, please could you contact either Rev Mandy Elmes, or Liz Dixon in the church office, by Friday 31 March.
We look forward to seeing you!
Visiting Speakers
During February and March a number of different speakers will be visiting us to give a talk during the following Sunday morning services:
Sunday 5 February – 9.30am service – speaker from Christian Aid, followed by drinks and nibbles afterwards.
Sunday 19 February – 11.15am service – speaker from Samaritans Purse (who organise the Christmas Shoe Box appeal).
Notices
Church Open Weekdays – 9am-4pm
Don't forget that the Church is now open on weekdays from 9am – 4pm for anyone who would like to come in for quiet reflection. There are also some useful information leaflets available to take away on subjects such as dealing with bereavement, stress, anxiety and dementia.
Dates for Your Diary (Including Services)
Kids' Church is our new form of Sunday school for children.
Sunday 5 February
9.30am
Holy Communion led by Mandy Elmes, with Kids' Church
Sunday 12 February
9.30am
Messy Church (no Kids' Church)
9.30am
Communion at Boxted
11.15am
Communion at All Saints, GH
4.30pm
Evening Prayer
Tuesday 14 February
10.00am
Village Communion at St Mary's
Thursday 16 Feb
2.30pm
5Ts (No Open House, Half Term)
Sunday 19 February
8.00am
BCP Communion at St Mary's, Langham
9.30am
Family service at St Mary's, Langham
11.15am
Holy Communion led by Mandy Elmes, with Kids' Church
Speaker from Samaritans Purse
Morning Praise at St John's, GH
Tuesday 21 February
8.00pm
Home Group (Pat & Roys)
Thursday 23 February
9.00am
Open House
10.00am
Home Group (Rachel Hutchings)
2.30pm
5Ts
Sunday 26 February
9.30am
Morning Worship, with Kids' Church
Wednesday 1 March
8.00pm
Ash Wednesday service at St John's, Great Horkesley
Friday 3 March
12.30pm
Women's World Day of Prayer
7.45pm
Wired
Sunday 5 March
9.30am
Holy Communion led by Mandy Elmes, with Kids' Church
Tuesday 7 March
Lent Group Starts
Saturday 11 March
8.30am
Men's Breakfast at the Half Butt Inn, Great Horkesley
Sunday 12 March
9.30am
Messy Church (no Kids' Church)
4.30pm
Evening Prayer
Tuesday 14 March
11.00am
Village Communion at St Mary's
Sunday 19 March
11.15am
Holy Communion led by Mandy Elmes, with Kids' Church

Sunday 26 March Mothering Sunday
9.30am
Morning Worship, with Kids' Church
Sunday 2 April
Annual Church Meeting
Thursday 13 April Maundy Thursday
8.00pm
Communion at St Mary's
Friday 14 April – Good Friday
10.00am
Devotional Service at St John's, Great Horkesley
Sunday 16 April – Easter Sunday
11.15am
Communion at St Mary's, West Bergholt
Sunday 30 April
11.00am
Joint 3 Parishes Service, Methodist Chapel, West Bergholt
Sunday Gospel Readings
Our Bible readings for every Sunday are taken from the Lectionary, a table of psalms and readings authorised for use in public worship of the Church of England.
| | | |
| --- | --- | --- |
| Sunday 5 February | Luke 2:22-40 | Jesus is presented in the Temple. |
| Sunday 12 February | Matthew 5:21-37 | Jesus teaches about adultery, divorce and oaths. |
| Sunday 19 February | Matthew 6:25-34 | Do not worry. |
| Sunday 26 February | Matthew 17:1-9 | The transfiguration. |
| Sunday 5 March | Matthew 4:1-11 | The temptation of Jesus. |
| Sunday 12 March | John 3:1-17 | Nicodemus asks Jesus 'how can a man be born again?' |
| Sunday 19 March | John 4:5-42 | Jesus talks to the Samaritan women at the well. |
| Sunday 26 March | Luke 2:33-35 | Simeon prophesies about Jesus' destiny. |
Regular Events
Open House & 5T's (Together on Thursdays for Tea @ Two Thirty)
Open House every Thursday morning at 9am in term times
5T's – 2.30pm every week including school holidays
Wired – Our Youth Group for Secondary School Students.
Fridays @ 7.45pm in the church hall on the following dates:
3 March – Talent Night,
31 March – Easter Night
For more details contact [antibot mailto="[email protected]"].
Services
1st Sunday in the month
9.30am Holy Communion + Kid's Church
2nd Sunday in the month
9.30am Messy Church

6.30pm (4.30pm in winter) Evening Prayer

3rd Sunday in the month
11.15am Holy Communion + Kid's Church
4th Sunday in the month
9.30am Morning Worship + Kid's Church
(Kid's Church = St Mary's Sunday school)
5th Sunday in the month (when applicable)
Combined service with Methodist Church and the parishes of Great Horkesley and Langham with Boxted. The location and times of the service rotate between the 5 churches.
Thursdays at 9.00 am
Drop in for coffee during term time.
Thursdays at 2.30 pm
5Ts (Together for Tea on Thursdays at Two-Thirty) weekly, including during school holidays.
Contacts
Priest in charge: Rev Dr Mandy Elmes,
The Rectory, 1 Church Close,
West Bergholt CO6 3JZ
Tel 01206 240906
Mob 07872 649967
[antibot mailto="[email protected]"].
Parish Office & Good News Editor
Liz Dixon 01206 243683
[antibot mailto="[email protected]"].
Licensed Readers:

Richard Chadborn – 01206 240541
Michael Foster- 01206 241022

Evangelist:
Ronnie Seymour – 01206 273579
Church Wardens
Richard & Dorothy Chadborn –   01206 240541
Home Groups: (Bible Study) Contact Michael Foster – 01206 241022
Hall Hire and Church Bookings: Contact Nicole on 01206 240443
Website and email
www.sites.google.com/site/stmaryswbergholt/
[antibot mailto="[email protected]"]
Follow us on Twitter @stmarysbergholt or Facebook
Rainbows, Brownies and Guides
Enquiries regarding Rainbows, Brownies & Guides to 07757 636446, [antibot mailto="[email protected]"] or www.girlguidingessexne.org.uk.
Cubs & Beavers contact: 241666;
Scouts contact: 240549