A brief summary of key elements of the PC Meeting on 27th October 2021. They :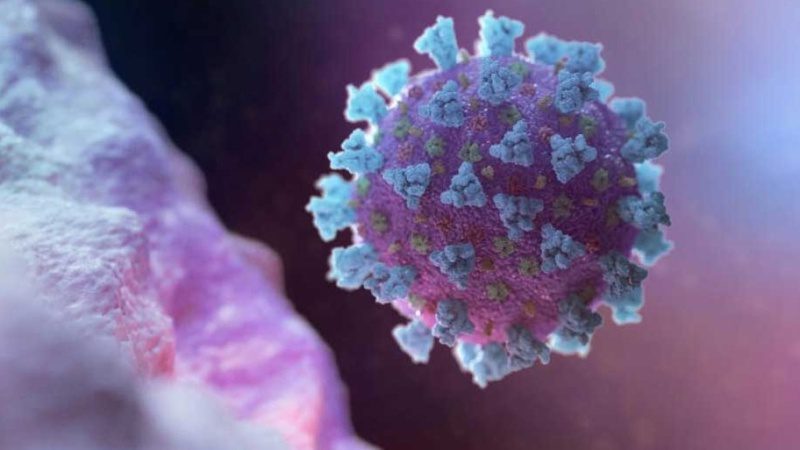 discussed Covid Booster Clinic Tuesdays & Fridays,
noted that Planning Policy decisions by inspectors appear to contradict,
discussed the possibility of City status for Colchester?
noted Planning Committee decisions to support 6 applications in Hall Road, Chapel Road, Albany Road & Lexden Road and approved a recommendation to support a further application in Hall Road,
agreed to continue working with the Essex Police scheme to try to recruit a Special Constable for West Bergholt,
discussed how it might respond to the Climate Crisis.
Full details in the official minutes below:
Minutes of Parish Council Meeting
Held on Wed 27th October 2021 at 7.30 pm
| | |
| --- | --- |
| Chairman: | Cllr Chris Stevenson |
| Parish Councillors Present: | Cllrs Harry Stone, Jenny Church, David Short, John Gili-Ross, Joel Fayers, Brian Butcher, Bob Tyrrell, and Norma Smith |
| Parish Clerk: | Laura Walkingshaw |
| Borough & County Councillors: | Cllr Dennis Willetts |
| Present: | 0 members of the public |
21/147

Receive/accept apologies and welcome to the public

 

RESOLVED – apologies accepted from Councillor Andrew Savage. Also, from Borough Councillors Lewis Barber & Martin Leatherdale.

21/148

West Bergholt Covid-19 Response

 

To receive an update on the latest WBPC COVID-19 developments:

Cllr Stone reported to the Council that Nick of WB Pharmacy is in the process of finalising arrangements for a Covid Booster Clinic to be run out of St Mary's Church for 2 sessions a week. It will operate on Tuesdays & Fridays between 9.30am-2.30pm offering 360 jabs a week during the two days. Groups unable to use the Church at that time have been offered the Social Club meeting room at the Orpen Hall as an alternative. Residents will be able to book it through the NHS website https://www.nhs.uk/booster, Mervyn Donnelly will be coordinating the volunteers & publicising the clinic, it will also be advertised on the Hub. Disabled parking will be available at the Church, with additional parking at the Orpen Hall. The first sessions will be on Friday Nov 5th and Sunday Nov 7th, then Tuesdays & Fridays from then on throughout the Winter.

21/149

Questions from registered electors

 

There were no questions from registered electors.

21/150

Declarations of Interest

 

DECLARED – Cllr Tyrrell declared an interest in item 21/1154a planning application 212733.

21/151

Previous Minutes

 

RESOLVED – the Minutes of the Parish Council meetings held on Wednesday 22nd Sept 2021 were approved and signed by the Chairman, with no amendments. (Link to PC Minutes P6 Sept 21 )

21/152

Report from Colchester Borough Councillors

 

Borough Councillor Willetts reported:

Greensward by Pirie Road – the holes have now been filled in by CBC (Colchester Borough Council).
Section 2 of the CBC Local Plan – The inspector has now thrown out this part of the plan.  All development proposals will now be required to be determined against West Bergholt's Neighbourhood Plan and all other existing Planning Policies, which in fact is a completely different stance taken by the inspector who recently approved the NEEB Holdings development. CBC has proposed and approved writing to the Secretary of State on this matter.
Waste/Recycling Collections – There have been some issues raised lately with the lack of space for rubbish/recycling to await collection in small developments of houses down private drives. Once the waste is put out there is little room for both those walking and driving until it is collected. CBC Planning has been asked to bear this factor in mind when small developments come before them for approval.
City Status – following the approval of Southend's new city status, following recent tragic events, and next year being the Queen's Platinum Jubilee, CBC are pitching to try to attain city status once more. This is the fourth attempt and although it undoubtedly brings in money with it Cllr Willets felt that there were bigger and more urgent problems that the Borough Council should be focusing on. Although it appears relevant to those in the inner area of Colchester, it does not feel appropriate to the rural outer parts of the borough. The Parish Council agreed with Cllr Willets on this matter.

County & Borough Councillor Barber sent a report to the Parish Council in his absence, covering the following items:

Armoury Road Speculative Development – Cllr Willetts and Barber proposed a motion (supported by Cllr Leatherdale) regarding the above. The Cabinet member will now be writing to the Secretary of State on the appeal outcome and the wider issue of Neighbourhood Plans.
Neighbourhood Plans – The Borough Councillors are arranging a further meeting with CBC planning officers to understand possible modifications to Neighbourhood Plans, particularly given the current consultation on the Local Plan modifications and following the appeal decision.

Cllr Stevenson updated the Council that he had recently had a good conversation with Sandra Scott of CBC Planning to discuss possible modifications to the CBC Local Plan Policy for West Bergholt as a backstop to prevent any further unwanted developments outside the settlement boundary. These would need to be submitted to the Inspector by 15th Nov 21 and Sandra suggested that WB may like to look at this straightforward approach.
New Church Road – The flooding scheme has been completed by Highways. Cllr Barber has not had the opportunity to examine the area, but he trusts that all of the drains were jetted as Highways promised.
Colchester Road/Nayland Road/White Hart Lane Flooding – in discussion with Highways and the PC at present.
Lexden Road Pavement – There was a small number of remedial repairs done earlier this year but Cllr Barber will continue to lobby for this to be included in the capital repair programme.
SID/VAS (Vehicle Activated Signs) – Cllr Barber understands that the Parish Council were, at this time, not minded to progress with an application for a SID/VAS under the new programme. As a reminder, the Councillor would be happy to financially contribute to the cost of this, however, he would welcome the Council's view as to whether the PC would be happy if he was to use locality budget to contribute to a SID/VAS, such as on Colchester Road, through the LHP (meaning it would be a Highways asset rather than PC).
Colchester Road Pedestrian Crossing – he has asked for an update.

ACTION – Clerk to check if the PC's letter was sent to County Cllr Kevin Bentley.

Argents Lane – The Councillor has been receiving lots of complaints about traffic down there. This is of course related to the Chitts Hill closure, nevertheless, he has asked officers to look into what could be done down here. There are challenges due to the access required at both ends for farm vehicles so physical restrictions are unlikely. He has also received and seen numerous requests for this road to be widened. There is no spare Highways verge so it would need to be purchased meaning the costs are likely to be prohibitive and he would be interested in views on this. Naturally, any changes would need to be balance the interests of Eight Ash Green and West Bergholt alongside the overall benefit, even if this was a deliverable scheme.
Chitts Hill Closure – This is on course to be completed the first week of November as planned. This has of course made the above issue worse.
New Bus Strategy – ECC has launched its new bus strategy in line with the national reforms. As part of this, there is a technical consultation regarding a proposed enhanced partnership with the bus companies. The Councillor reassured that the "up to 60 minutes" that is on the consultation was nothing to fear, as it took him nowhere near that long. He would recommend taking a look and completing this: https://consultations.essex.gov.uk/iptu/enhanced-partnership/ He is following this matter closely and has spoken on it too at County Hall within the context of rural bus provision. He would welcome feedback on the bus service so he can feed this into the new strategy.
Heathlands Primary School Travel/Parking – The Parents' Survey is closing this week and a member of the Traffic Safety Group is arranging a follow up meeting to consider the responses and what action may be possible to reduce traffic/parking pressures around the school. There are also a few other schemes that can be considered, which the Group (with PC) will liaise with the school on.
Covid Booster Vaccines – hopefully residents are now aware that for those who are eligible it is unnecessary to await an appointment for a booster vaccine. The Councillor put full details on his Facebook page: https://www.facebook.com/CllrLewisBarber/posts/1450233352039484

21/153

Finance

a)

Statement of accounts for Sept 21 (see link to PC Accounts P6 Sept 21)

The final accounts for Sept 2021 (50% through financial year) were presented as follows:

Receipts at 99%, General Expenditure 33%, Environment Expenditure 22%, Overall Expenditure 30%

Bank Rec at £ 131,305.47 following receipt of the 2nd half of the precept.

b)

Payments

RESOLVED – To approve the October payments list in accordance with 2021-22 budget.

Proposed by Cllr Stevenson, seconded by Cllr Stone. All in favour.

PC Payments List – Oct 2021

| | | | |
| --- | --- | --- | --- |
| DD | Barclays | Bank charges (20.37-2.38) | 17.99 |
| SO | J & M Payroll Services | Oct – wages, tax & NI | 4500.00 |
| refund | J & M Payroll Services | Oct – wages, tax & NI | -13.00 |
| PC21098 | J & M Payroll Services | Payroll services | 27.00 |
| PC21099 | WBFC | Grass cutting Sept – LD Field | 50.00 |
| PC21100 | Countrywide | Grass cutting Sept – Poor's Land | 178.50 |
| PC21101 | Petty Cash | Stamps | 7.92 |
| PC21102 | EALC | Training – Garden of Remembrance – LW | 84.00 |
| PC21103 | EALC | Training – Climate Crisis – LW, CS, BT | 378.00 |
| PC21104 | NALC (Eventbrite) | Future Communities 2021 – BTB | 77.27 |
| PC21105 | Kent Blaxill | Wood etc – base of truck | 73.55 |
| PC21106 | Kent Blaxill | Exterior lintel – garage wall repair | 93.31 |
| PC21107 | KingServ | Website services for Nov 21 – Jan 22 | 450.00 |
| PC21108 | CBC | Application for Certificate of Lawful Development | 117.00 |
| PC21009 | David Hewitt | Work to truck, garage and mower | 180.00 |
| PC21010 | WB Methodist Church | Bus shelter rent | 129.00 |
| PC21011 | Printerland | Belt unit for printer | 96.82 |
| PC21012 | Nigel Weall | Battery for truck & petrol | 163.80 |
| Tfr | PC to Hall | HA21035 – 6 pk A5 Notebooks | 9.49 |

 

21/154

Planning

a)

To note the following decisions made by the West Bergholt Parish Council Planning Committee at their meeting of 20th October 2021: (see link to Planning P7 Oct 2021 ):

212481 – Priors Cottage, Hall Road, West Bergholt, CO6 3DS – Support – The Parish Council has no comment.
212522 – 135 Chapel Road, West Bergholt, CO6 3EZ – Support – The Parish Council has no objection to this application, subject to approval being conditional on the annex only being occupied by dependent relatives and that it is not sold or let separately to the applicant's main property. 
212655 – 77 Albany Road, West Bergholt, CO6 3LD – Support – The Parish Council has no comment.
212695 – 33 Lexden Road, West Bergholt, CO6 3BX – Support – The Parish Council has no comment.
212733 – 48 Chapel Road, West Bergholt, CO6 3HZ – Support – The Parish Council has no comment.
212742 – 7 Hall Road, West Bergholt, CO6 3DS – Support – The Parish Council has no comment.

 b)

 

 

To approve the following late planning application as a decision:

212802 – Laurel House, 6a Hall Road, West Bergholt, CO6 3DS – Support – The Parish Council has no comment.

RESOLVED – Cllr Tyrrell proposed to approve this recommended comment, Cllr Stevenson seconded. All in favour.

21/155

Environment & Highways

 

To note the minutes of the Environment Committee from their meeting of the 14th October 2021 (see link to Environment P7 Oct 2021)

Items of note from the minutes:

Hedges have been cut, many thanks to Cllrs Short & Spencer for coordinating this. Road sweeper should have been around the village today to clear up any stray cuttings.

ACTION – Clerk to check with the CBC Neighbourhood Team


Some remedial work required on the hedges; Nigel the Handyman will be working on that on Monday.
The battery in the new truck has been replaced.
A potential new Handyman will be working with Nigel for the next couple of weeks to see if the job is for him, prior to a formal offer.

21/156

Council Publicity

 

To receive a verbal report from the Publicity Officer:

Item

Removal of the waste bins in Chapel Road (informed by CBC 1 bin, then 3 removed)

Road Closure

Notification from Fairfield Farm that they would be cutting the maize and told residents in advance that the farm vehicles would be travelling slowly.

Bulletin post – to advertise that stories from residents would be welcomed, for example a plot holder on the allotments has produced an article about how long he has had a WB allotment.

A member of the History Group has put a History Quiz online

21/157

Special Constable

 

A brief discussion was then held to ascertain if the Parish Council wishes to continue its search for a Special Constable. WBPC joined the scheme in 2017 when it first launched and although there has been a couple of candidates who have reached the attestation stage, for different reasons it has not resulted in a local Special Constable. Although West Bergholt PC is not alone in this situation, many parishes are experiencing difficulties in getting a suitable person.

However, it doesn't cost the Council anything to be part of the scheme, it already holds £2,000 set aside in Reserves in case anyone accepts the post. The initiative can continue to be pushed, leaving the advert up in the noticeboard & website to see if anyone interested in taking up the role.

The Parish Council is happy to continue to be part of the scheme and leave the opportunity open for anyone who wishes to be the West Bergholt Special Constable.

21/158

Climate Crisis Working Party

 

A discussion was held to reaffirm the Parish Council representatives to the Working Party, the communications approach and whether the Council is happy to adopt the EALC/ECC framework.

Cllr Stevenson stated that he had not been as able to get involved with this until now as he has just retired. This is twin tracking with a series of Climate Crisis workshops running for the next year through the EALC on Waste, Community Engagement, Energy, Land Use & Green Infrastructure, Transport, Built Environment and Green Growth & Finance.

It would be good to follow these themes and the EALC/ECC framework model as the PC (and wider members of the WP) engage with the community. There are two parts to the Council's role in this, one in what the Council can do in its own practices and two, in a leadership role to galvanise and organise members of the community. Opportunities will come from projects and grants which the Council can access, but if things need to be paid for, they need to be built into the budget and this is the time of year to start thinking about them.

For example, it was suggested that the Council may like to pay for the webmaster to attend some of the sessions and spend paid time updating the website so that it can engage with residents this way as there is currently very little on the website relating to the Climate Change Crisis.

The Working Party is currently made up of Cllrs Stevenson & Tyrrell, with the Clerk also in a different capacity. Cllr Fayers volunteered to join the WP and it was suggested that it would be sensible to get the webmaster, Dave Kingaby, involved in this. The next step will be to start planning a workshop, although the Annual Meeting would be the perfect opportunity to publicise this with residents.

21/159

Training/Networking Events

 

To note & receive feedback from the training/networking undertaken during the last month by Councillors or the Clerk.

Essex Highways Multi-Topic Briefing – 7th Oct – Cllr Gili-Ross
CBC's Town & Parish Clerk Forum – 14th Oct – Clerk
Garden of Remembrance Course – 21st Oct – Clerk – couldn't get online
Specials Briefing – 25th Oct – Cllr Butcher
NALC Biodiversity Levelling Up – Cllrs Stevenson – very good, although could have done with more than one Parish Council speaker.

Cllr Gili-Ross recently attended a NALC presentation on Climate Change which was excellent and he would recommend members to attend if it comes down through the EALC.

21/160

Items to Note

 

Crime statistics – 20th Sept – 24th Oct 2021, 2 crimes reported. (Attempted break in, theft of equipment from farm vehicle)
Cllr Andrew Ellis is now the portfolio holder for Planning & Section 106.

21/161

Items for the next agenda – 24th November 2021

 

Invite to the Church to attend including Stephen Penrose
Climate Crisis Working Party
Quality Gold Local Council Award

21/162

In Committee –

Matters taken in the absence of Press and Public (Public (Admissions to Meetings) Act 1960) as the item contains exempt information as defined by the Local Government Act 1972 Sch. 12a Pt (1).

 

Nothing for discussion in committee this month

21/163

Date of Next Meeting

 

The next meeting of the Parish Council will be held on Wednesday 24th November 2021 at 7.30pm in the John Lampon Hall.

 

Meeting closed at 8:45 pm

Signed:

Date:                     Position on Council: