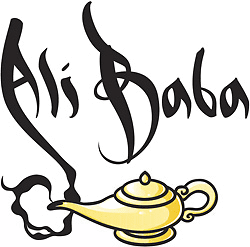 Open Sesame with Ali Baba
The Orpen Players of West Bergholt presents Ali Baba a traditional family pantomime with a brand new script by Peter Cox.  This is Peter's fourth pantomime with the group, so the audiences can expect the usual highly colourful show with plenty of slapstick and humour, balanced with a little romance, dancing and spectacle.  As is Peter's custom, there will be a link to a contemporary TV show and the audience is encouraged to be actively involved.
Tickets
Tickets available by calling Roger Milne 01206 241048 NOW!
Also available at Ash's Store from 17th January, online and on the door subject to availability.
Supper & Show
Supper & Show in conjunction with The Treble Tile of West Bergholt – £20 (£10 child under 11) buys you a show ticket and supper from special menu – for details contact The Treble Tile 01206 241712 http://www.thetrebletile.co.uk/.
Show Times
Friday 30th January 2015 – doors open 7pm for a 7:30pm curtain,
Saturday 31st January 2015 – doors open 1:30pm for a 2pm curtain,
Saturday 31st January 2015 – doors open 7pm for a 7:30pm curtain,
Friday 6th February 2015 – doors open 7pm for a 7:30pm curtain,
Saturday 7th February 2015 – doors open 1:30pm for a 2pm curtain,
Saturday 7th February 2015 – doors open 7pm for a 7:30pm curtain,