Introductory presentation to the meeting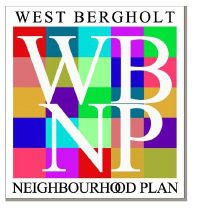 Neighbourhood Planning Workshop
On 19th February the NP Steering Group held an open evening at which 30 people were in attendance.  The aim was to draw together all the work to date including the results of the household  surveys.  The workshop posed the question:
what are the immediate next steps for the project?
To help answer this question delegates were split into three groups as follows:
West Bergholt Today:  led by Andrew Savage – Output:  Evidence Base for Neighbourhood Plan – Feb 2014

What do we know about our community?
Where might we get factual information?
How might we use this information?
How might we document our findings?

Our Environment:  led by Brian Butcher – Output:  Environment discussions for Neighbourhood Plan – Feb 2014

What do we want to protect and enhance?
Thinking about both built and natural environments
Local policies needed to achieve this

West Bergholt Tomorrow:  led by John Gilli-Ross – Output:  Future Options discussed for Neighbourhood Plan – Feb 2014

Change is inevitable but how can we plan for this?
What is the survey telling us?
Consider how we might approach housing and employment aspects of change
What about other land use changes for sport, open space?
How are we going to draw up scenarios and ideas for the community to look at?
What are the ways of engaging communities on development and change?
The discussions produced a wide range of ideas and the three groups have agreed to continue to meet up to take forward priority items. Their notes are attached as is the Agenda and Slide Presentation. If anyone who missed out would like to get involved please don't hesitate to contact either the Chairman Chris Stevenson or the publicity officer Murray Harlow – see contact details.