Friends Win Marsh Volunteer Award
With the receipt of the Marsh Volunteer Award the Friends of St Mary's have won rightful recognition for their amazing fundraising efforts.  They received the award at the Churches Conservation Trust's National Volunteer Day in London.  The award was because of their efforts raising £10,000 for the Keep the Bell Ringing appeal within six months.  As a result of that contribution, the CCT subsequently raised a further £130,000. Together this allowed the work of repairing the roof and belfry of the Old Church to proceed.
The Friends' offer their grateful thanks to the village community because of their generosity and constant support.
Sponsors
The award was sponsored by the Marsh Christian Trust:
Its current Chairman, Mr Brian Marsh OBE, founded the Trust in 1981 with the sum of £75,000. His aim was to create a sustainable way to give something back to society, by supporting the organisations and people who are making a difference, as best he could.

The Award celebrates the achievements of a volunteer team or friends group who have carried out successful projects, events or activities together. The Award recognises those who look after their local church and engage with the public, whilst promoting the work of the Churches Conservation Trust.
The Winning Team
Pictured below are 9 of the 11 committee members: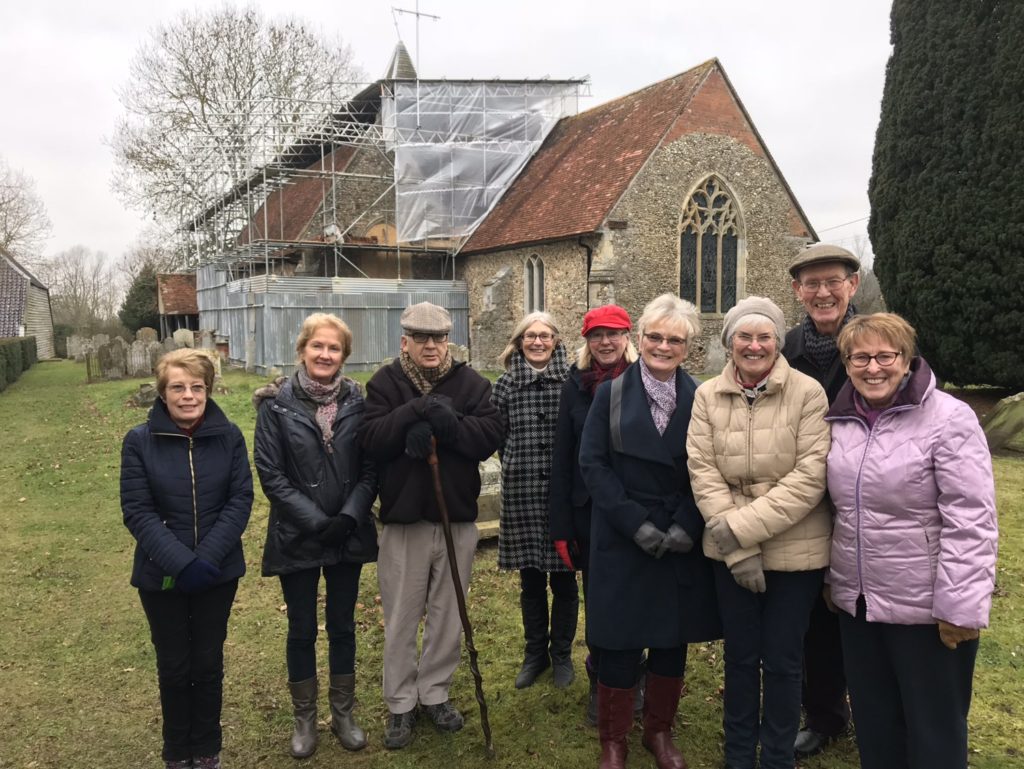 Fom left to right, they are:
Gill Poole, Carrie Creswell, Martin Long, Margaret Jones, Nicole Long, Joan Gray, Jane Lloyd, Rhys Lloyd and Teresa Morris. Missing from the line up are Nicola Presland and Geoff Gibbins.
Carrie Creswell, Teresa Morris and Jane Lloyd were at the awards ceremony to recieve their award.