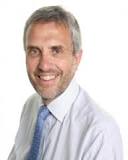 Essex Policing – The Way Ahead
The future of policing in Essex will be the subject of a public lecture given later this month by the Police and Crime Commissioner for Essex.
In a public lecture as he approaches the end of his term in office PCC Nick Alston will reflect on his time as PCC as he looks ahead to how Essex police will need to respond to the changes in crime across Essex and to the many other demands on police resources.
The lecture, entitled "Policing in Essex: The way ahead and the role of the PCC", will also look at the developing role of the PCC and at the crucial links between Essex Police and other agencies in seeking to prevent crime and bring offenders to justice.
The event takes place on Thursday March 17 from 6.30pm to 7.30pm at Chelmsford's Anglia Ruskin University.
The lecture will take place in the Lord Ashcroft building at Anglia Ruskin University in Bishop Hall Lane, Chelmsford, CM1 1SQ.
Refreshments will be available from 6pm with the lecture beginning at 6.30pm.
The event is free and open to all. To book your place visit the EventBrite website.  If you have any questions please contact [antibot mailto="[email protected]"].