Andrea Dowd will be taking over The White Hart in West Bergholt on the 29th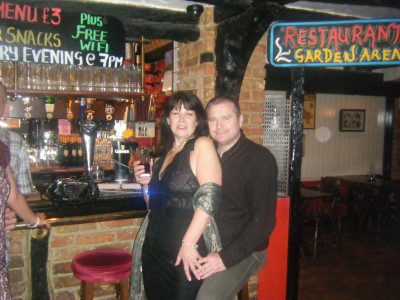 September.   Andrea has some 20 years experience within the licensed trade and has run a number of successful village pubs in the past and is returning to the trade after a break to raise her children. 
Andrea's vision for the pub is one that she hopes will embrace the whole of the village community and she is looking to fulfilling her role as a member of that community, supporting local causes and charities and being involved as much as possible.
Andrea promises good quality beer and  food (including fresh fish direct from Billingsgate and roast potatoes and cheese and biscuits on the bar on Sundays), as well as entertainment, and has no wish to make any radical changes, preferring to maintain the pub as an important part of the local community and a quaint village pub.  
There are two events coming up that have already been planned:
On the 17th October there will be a Soul/Motown night, an evening of mellow soul and motown music from the greats, and
On the 31st October there will be a Halloween theme to the day and evening, and Andrea hopes that families will get involved during the earlier part of the evening with the opportunity for fancy dress and games for the children.  In the latter part of the evening there will be a party for the grown ups, fancy dress optional but great fun and great music.
Future plans involve weekend treasure hunts for the whole family, a weekly quiz with prizes in support of local charities and a meat raffle.