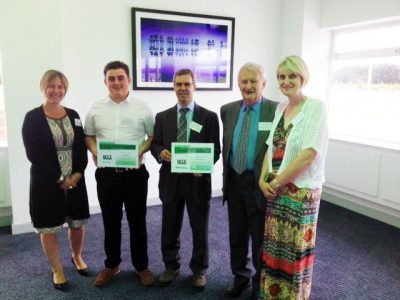 Best Village of the Year
Every Year the Rural Community Council of Essex holds a competition to determine the best Village of the Year.  The award is based on the activities and work of the community as a whole, not just the Parish Council:
This is the only competition of its kind in Essex that focuses on the whole community rather than on the work of the Parish Council or one particular organisation or amenity.  We will be looking to reward villages of all sizes that are doing most to enhance the quality of life for their inhabitants.

RCCE Website
RCCE announced the results at their AGM at Chelmsford Racecourse on Wednesday night.  West Bergholt PC Chair, Chris Stevenson was joined by Cllr Harry Stone and village representatives Diana Woodgate, Rachel Hopkins and Jamie Bowden at the event.  Collecting the winner's award for Best Class 2 Village (population 2,000 – 4,000), and overall 2nd place, the group were delighted when the results were announced on Wednesday night.  Afterwards Chris said:
This was a community effort, not by design but by what we do ordinarily as a village.  Sometimes the ordinary can bring extraordinary outcomes.  The Bergholt Youth Group particularly impressed the judges.  Judges also highlighted the strong community links including:

We should all feel very proud of our village.
The result has already made it in to the Gazette: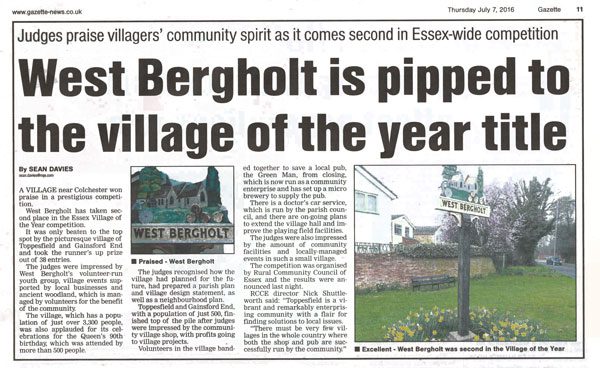 The submission put forward in support of the village's entry is posted below to download: